Looking for the elusive MR Right
Young girls, bright, beautiful and talented, seemingly have everything going for them. Yet, landing the perfect groom becomes a hurdle race. The 'qualities' that define these achievers are actually putting off eligible bachelors, writes Aradhika Sharma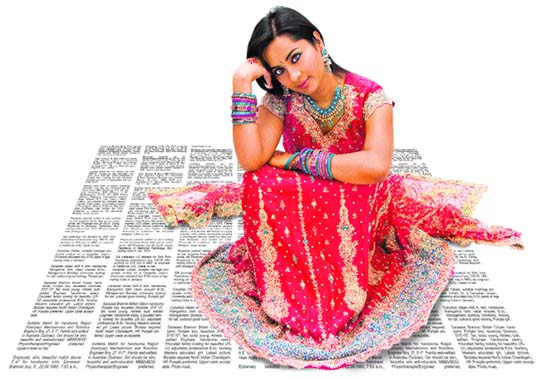 THESE girls are beautiful. In the age group ranging from 25 to 30, they are bright and smart, belong to respectable, well-to-do families, have great jobs, are independent, savvy and responsible. They work in corporate businesses or are trained professionals. They are trendy; tuned in to the world around them and are more than capable of handling difficult situations. Many of them have travelled abroad several times.



Shalini's story
The 'age' old issue

Akshara's story
Time lines

Bhavneet's story
It didn't click!

Devi's story
The need is there but...
---
Mystique of creative journey
Nonika Singh in conversation with master landscape painter Paramjit Singh about his odyssey in art
AN artist's journey is often as fascinating, mysterious and mystical as the imagery that defines his works. Eminent artist Paramjit Singh, whose canvas brims with transcendental joy, agrees that behind the success of the artist lies long years of struggle. In Chandigarh recently for the release of Punjabi translation of his biography Prakrati Aur Prakratish, Paramjit shares some of the moments that have made him the master landscape painter that he is today.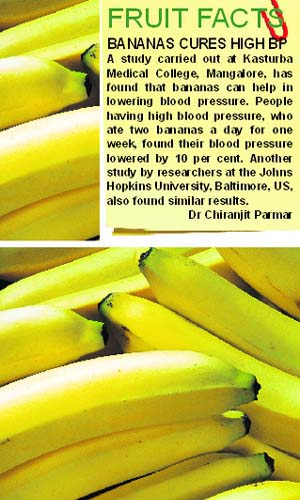 Lahore's Crumbling Gateways
Plans are afoot to restore parts of old Lahore and recapture the grandeur of the city that was once a grand metropolis and a seat of power, reports Salma Mahmud
A tender folk song of long ago went thus: Uccherrey burj Lahore dey, heth vagey dariya ve mahiya. (The towers of Lahore are imposingly tall, and oh my love, the river flows majestically below). But the Lahore of 2011 is vastly different; the Ravi has shifted its course and has dwindled into a pathetic stream, and the lovely havelis of the old walled city are a travesty of their former romantic elegance.
The spa city
With its hot mineral springs, Karlovy Vary in the Czech Republic has been a favoured haunt of emperors, kings, Russian czars and Hollywood filmstars for a very long time, writes Tanushree Podder
THE beautiful Renaissance colonnade was teeming with people from all over Europe, enjoying what looked like a cup of tea from quaint, spouted porcelain cups. A closer look revealed they were enjoying the waters of hot spring that flowed out from a multitude of taps in the arcade. This was Karlovy Vary, the favourite spa city in Czech Republic.
THE ITEM GAME
Item numbers often leave the main film behind because of the way dancers invest the songs with zest and vibrancy. Shoma A. Chatterji on the genre, which got a new dimension with The Dirty Picture
FROM cha cha cha to the vigorous ga-ga to hip-hop or salsa, from Helen through Mumtaz to Bipasha Basu to Koena Mitra to Tanushree Dutta, dance in cinema has had a rocky journey from slight latka-jhatkas to zordar lachak-machaks. No film, with rare exceptions like Black or Viruddh, seems to survive minus a sizzling, hot and sexy item number.
'I almost got dropped from Singularity'
Bedika chats up Bipasha Basu, about her first Hollywood outing Singularity, a period drama
Bipasha Basu, who is making her Hollywood debut with Singularity, says she almost got dropped from the project because of her hectic Bollywood schedule which left her with little time to prepare for the period drama."Bollywood actors work a lot. I remember I could not fit my dates for Singularity. Roland Joffe (director) wanted me to train for a month and I could get only a week.
'Speaking English was a problem'
Subhash K Jha
Kolaveri Di lyrics are a hotchpotch mix of English and Tamil, the singing style doesn't conform to any particular style and it was sung by a non-singer — despite all that, it became a super hit. Tamil star Dhanush, who lent his voice to it, says his lack of comfort with the English language helped him in choosing the words to connect with people who are not fluent in the language.
Tracking toe
A sixth toe has been found in an elephant's foot
Scientists have identified the mysterious growth in the foot of elephant that had baffled researchers for more than 300 years, as a 'sixth toe'. They suggest that it helps to support elephants' colossal weight. Researcher Professor John Hutchinson, from the UK's structure and motion laboratory at the Royal Veterinary College, said that the mystery "goes back to 1706".