PUNJAB

HARYANA

JAMMU & KASHMIR

HIMACHAL

REGIONAL BRIEFS

NATION

OPINIONS

LETTERS

BUSINESS

SPORTS

WORLD


M A I N N E W S
Fares untouched, freight charges up


Bansal announces 106 trains


Superfast & tatkal charges to rise


Annual plan for 2013-14 set at Rs 63,363 crore
Tribune News Service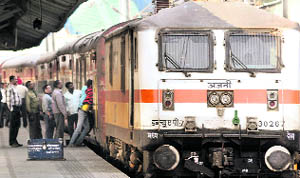 With the slew of measures, the Railways will net an additional Rs 4,683 crore annually

New Delhi, February 26
Railway Minister Pawan Kumar Bansal today spared passengers a fare hike, but raised various charges on tickets as well as freight tariff to net in additional Rs 4,683 crore a year.
In his maiden "please-all" Budget, Bansal announced 106 new trains and a host of proposals for travel safety and comfort, such as escalators at key stations, a new e-ticketing system and swanky coaches in select trains. He proposed a slew of measures to raise internal resources while announcing the start of 67 new express trains and 26 passenger trains.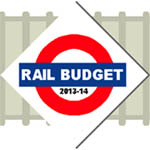 The first Congress minister to present a Railway Budget in 17 years, Bansal also announced setting up of a number of production units around the country, including some in North India. He announced the highest-ever plan outlay of Rs 63,363 crore for the public sector behemoth. Of this, Rs 14,260 crore would be raised from internal resources with Rs 26,000 crore budgetary support.
Presenting the Budget in the Lok Sabha, Bansal, who had effected an across-the-board hike in passenger fares only last month, said he did not intend to pass on the impact of deregulation of diesel price for now and the Railways will absorb a burden of Rs 850 crore on account of this.


Freight and passenger fares have to be based on economic realities. The growth of the Railways is linked to the country's growth. The estimated losses of the Railways stood at Rs 24,000 crore in 2012-13.
— PK Bansal, Railway Minister

Nothing for poor

The poor and middle class travel more by railways. These people don't stand to benefit much from the Budget.

— Mayawati, BSP chief

Kerala unhappy

Early this year when the Railway Minister arrived in the state, we presented our demands. We were hopeful, but now we are disappointed

— Aryadan Mohammed, Kerala Minister

Mumbai complains

It seems injustice has been done to the people of Maharashtra and Mumbai.

— Ajit Pawar, Maharashtra Dy CM

Will hit passengers

The government is claiming it did not raise fare but other charges of tatkal and cancellation etc have been increased which will adversely hit the passengers

— Nitish Kumar, Bihar CM
The minister, in his 75-minute speech drowned in Opposition slogan-shouting towards the end, said a number of supplementary charges had not been revised for the past several years. He brought about a marginal rise in supplementary charges for superfast trains, reservation fee, clerkage charge, cancellation charge and tatkal charge.
"I propose to effect marginal increase in some of these. These include supplementary charge for superfast trains, reservation fee, cancellation charge and tatkal charge," which could bring about another hike in upper class travel indirectly.
While tatkal charges for sleeper class have been raised by Rs 15 to Rs 25 and for AC chair car from Rs 25 to Rs 50, tatkal charges in AC-3 tier have been increased by Rs 50 and AC-2 tier and executive class by Rs 100. The reservation fee for AC First and Executive classes has been raised to Rs 60 from Rs 35 and that of First Class and AC-2 doubled to Rs 50. Reservation fee for AC chair car, AC-3 economy and AC-3 tier has been increased to Rs 40 from Rs 25 and supplementary charges for superfast trains raised between Rs 5 and Rs 25.
Bansal, however, proposed to abolish the concept of enhanced reservation fee with a view to simplifying the fee structure, having already discontinued development charge in January this year.
There was, however, some tilt towards the constituency of the UPA chairperson Sonia Gandhi as the minister announced the setting up of a new Forged Wheel Factory at Rae Bareli in collaboration with Rashtriya Ispat Nigam Ltd.
This is the second unit to be commissioned in Rae Bareli after the formal commissioning of a rail coach factory there just a few weeks after the Congress got the Railway Ministry. The rail coach and wheel factories in Rae Bareli are expected to generate job opportunities in the area, a sop for the region before the next year's General Election.
There were announcements for other regions as well which included Greenfield MEMU manufacturing facility at Bhilwara, a coach manufacturing unit at Sonepat and some other units at Kurnool, Bikaner, Pratapgarh, Misrod and Kalahandi and signal equipment facility at Chandigarh.
Focusing on safety, Bansal said the government would take significant measures to prevent accidents. "Anti-collision devices will be put to rigorous trials, 10,797 unmanned level crossings will be eliminated and no new unmanned level crossings will be set up. Fire retardant materials will be used in coaches and a new SPART train, i.e. self-propellant accident relief train will be introduced," Bansal said. SPART would help at the time of accidents to reach the spots as fast as possible as these trains with life saving equipments would travel between 160 to 200 kms per hour. Focus would also be on the safety of women. More women will be recruited in the RPF and also be posted on trains. He proposed the filling of over 1.2 lakh vacancies in the Railways. Bansal also announced adopting 104 railway stations for upgradation and installation of escalators at key stations and a swanky coach in select trains.
The advocate-turned politician also promised a new e-ticketing system through mobile phones, SMS alerts for reservation status and free wi-fi on select trains, apart from setting a target of Rs 1 trillion for projects under public-private partnership.
Travel comfort

Free Wi-Fi facilities on several trains
179 escalators and 400 lifts at A1 and other select stations
A swanky coach will be added on select trains

Easy ticket booking


The unreliable e-reservation to be replaced by a next generation system by 2013-end
E-ticketing through mobile phones; SMS alerts for passengers on reservation status
Internet reservation timing extended from 0030 hours to 2330 hours
Shell out more

Freight charges go up by 5-6%
Hike in reservation fee and tatkal charges for all classes
Increase in cancellation charges up to Rs 50




Women safety

Eight new companies of women RPF to be raised
Women's special local trains in metros to have women RPF staff
Security helpline numbers to facilitate female passengers




Spruce-up Plan

Electrification of 1,200 km to be completed this year
1,000 crossings to be energised by solar power
1.51 lakh vacancies to be filled

Enhanced connectivity

67 new Express, 26 passenger trains on anvil, 8 DEMU, 5 MEMU services to be introduced
Azadi Express to be introduced to travel to places associated with freedom struggle




For Heroes

Complimentary 1st class passes for parents of unmarried posthumous awardees of Maha Vir Chakra, Vir Chakra, Kirti Chakra and Shaurya Chakra




New facilities

Rail coach factory to come up at Sonepat
Signalling equipment facility at Chandigarh
Railways to go green with own power company




More funds

Rs 63,000 crore investment in 2013-14
Passenger earnings of Rs 42,000 crore estimated in 2013-14
Rs 1 lakh crore target set for PPP route

Better food

State-of-the-art base kitchens proposed
Tie-ups with food testing laboratories for quality control
Third party audit of the catering service




Free Passes

Winners of Rajiv Gandhi Khel Ratna and Dhyan Chand awards to get free first class passes




Safety steps

Deployment of a new anti- collision system
Elimination of unmanned level crossings,
Smoke and fire detection system envisaged
Fire extinguishers to be kept in guard vans
NGOs to be roped in for first-aid at stations