agriculture
Farming techniques impress Madhya Pradesh farmers
Varinder Singh
Tribune News Service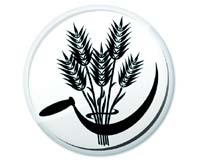 Jalandhar, March 21
Progressive farming in Punjab has mesmerised farmers from Madhya Pradesh (MP), who have vowed to adopt the Punjab's farming techniques to boost production in their state. Madhya Pradesh farmers are also bowled over by the warm and liberal attitude of their Punjabi counterparts. Innovation in farming and other techniques adopted by Punjab farmers like vermin-composting also impressed MP farmers.
"We don't have this kind of diversification of agriculture in our state. We are lagging behind in farm technology. What impressed us the most was the farming based on fruits and diversification by way of crops like turmeric and jatropha," said RK Tiwari, the leader of the MP farmers.
A group of 23 farmers from Madhya Pradesh, who are on a visit to Punjab organised by the Agriculture Technology Management Agency (ATMA), visited Chaharke and Sanaura villages near Bhogpur along with Punjab farm experts Dr Balwinder Singh Brar and Dr Subhash. They interacted with progressive farmers at Sanaura village.
"The high yield of crops like wheat and sugarcane also impressed the MP farmers, who have resolved to emulate the Punjabi farming style in their state," said farm expert Dr Naresh Gulati.
Ravi Gupta and Parmod Pathak, farmers from MP, said the biggest achievement of Punjab farmers was more yield with less input. "In our state, farmers use 40-45 kg of seed per acre, whereas farmers here use only 28 kg seed per acre. Still, they are getting more yield," they said.

2 gangs of vehicle lifters busted, 5 arrested
Our Correspondent
Nawanshahr, March 21
The district police has busted two gangs of vehicle lifters with the arrest of persons. The accused have been identified as Satvir Singh of Bagadpur village in Uttar Pradesh, Ram Parshad, alias Mantoo, of Kadwal village in Sultanpur district of Uttar Pradesh, Vikram Singh of Bhikhi village in Tarn Taran, Raj Kumar of Mehandpur village and Gurnek Singh, alias Gagni, of Mazari village.
The police has also recovered a stolen XYLO SUV, a Swift car, four motorcycles, a gold ring, a gold chain, three pistols, three live cartridges, fake vehicle registration certificates, rubber stamps and driving licences from their possession.
SSP Narinder Bhargav said the accused were nabbed following a tip-off. He said the gang members used to snatch vehicles by threatening the occupants at gunpoint. They used to sell the stolen vehicles in other states after preparing fake RCs. A case under Sections 420, 465, 467, 468, 471, 379, 382 and 120-B of the IPC and 25, 54 and 59 of the Arms Act has been registered against the accused.
The members of the other gang, identified as Raj Kumar and Gurnek, were arrested by the Sadar police. However, their three accomplices managed to flee. The police has registered a case under Sections 399 and 402 of the IPC against them.