Mohit's balancing act...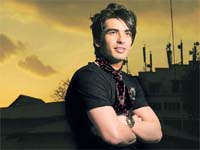 Mohit Sehgal, who rose to fame with his first show as Samrat of Star One's Miley Jab Hum Tum, chats with us about his career, his relationship with Sanaya Irani and more.
How do you balance your career with personal relationships?
I believe in balancing both career and personal relationships as I like to concentrate on one thing at a time. If I am working on a show, I keep my personal relationships away and when I am with my girlfriend Sanaya or my parents, I don't think about work. Of course, one must also get support from loved ones to balance work and home.
Who inspires you the most?
My grandfather is my real inspiration as I was very close to him. He taught me a lot of things in life, about life. Like not to hurt anyone on purpose and one must give one's best in everything.
What do you think of that someone special?
Yes, it's very important to find someone special. I am lucky to have Sanaya in my life with whom I can share my feelings. She understands and supports me in whatever decisions I take. Apart from Sanaya, even my parents are very special and close to me.
What has been your proudest career achievement?
My first show Miley Jab Hum Tum's success and the love and support I received from my fans. It was something I can never forget. I remember the way my father reacted when I told him about my plans to become an actor, but now I feel proud when someone calls me Samrat in his presence. That gives immense strength.
How would you describe your life?
For me, life is about fun, and positive attitude. Live life to its fullest and all will turn out well.
When will we see you back on television?
I am waiting for some good concepts and roles to come my way. I gave a few look tests but nothing concrete turned up. So let's see.
High on expectations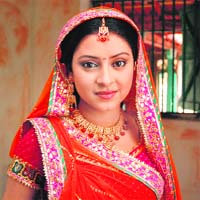 All the contestants and judges on Jo Jeeta Wohi Superstar2 seem to have high expectations from Sreeram considering his past singing record. Even after giving outstanding performances everyone's still awaiting something unexpected from him. Where on one hand, Sreeram takes it as a challenge, it is also building pressure on him. This week performance of Sreeram also got affected when fellow contestants on the show Akansha and Shivam made a remark that Sreeram does not deserve to be in champion's team. They have seen Sreeram's performance in previous shows and were very impressed but till now they have not seen any rocking performance by Sreeram in the show which everyone is expecting. To this Shantanu acted as the true mentor and said, "Expectation is better than ignorance. Sreeram is lucky that people have expectations from him as it will help him to improve himself. An artiste should be sensitive but he also needs to be capable to handle this sensitivity accordingly." Catch Sreeram on Jo Jeeta Wohi Superstar Season 2 this Saturday at 9pm on Star Plus.
Makeover time
In the serial Tarak Mehta Ka Oltah Chashamah, we all have seen that Gokuldham Society has got a new fantastic look. However, Abdul's shop outside the society, where all member of the society come and enjoy drinking soda, remained the same. "As it happens, once a property dealer came in the society and he told society members that Gokuldham Society rate is still low in comparison to other societies only because of old shop of Abdul, which is a patch on the swanking new society. On hearing this Abdul was very upset and decides to sell the shop," comments Asit Modi. But when Tappu overheard that Abdul is planning to sell the shop, he decides to help Abdul. He speaks to his parents about this and his parents decide to meet the other society members. Together they all take the decision to help Abdul. They all break Abdul's shop and gift him a new renovated shop.
Film can wait
With hosting SAB TV's Movers and Shakers 2, actor Shekhar Suman's directorial debut Heartless, a medical thriller starring his son Adhyayan Suman and Giselle Monteiro is on the back burner. He plans to get back to it once his commitment to the show ends.
Change of interest
Actress Manasi Parekh Gohil has recently shot for a jewellery campaign for a renowned brand. However, we hear that Manasi was never too fond of jewellery and diamonds as she was more into books and film. Things must have changed due to low growth options.
Shifting base: Mansi Parekh Gohil
In a happy world
Pratyusha Banerjee is popular as Anandi of Balika Vadhu and while her career is going great, she is happily in love as well. She is dating Makrand Malhotra and when asked about marriage, the actress is clear that currently they are not in a hurry.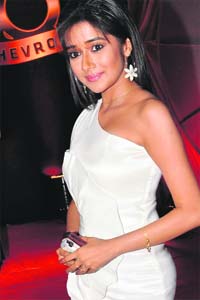 Style quotient
Tina Dutta's look in Color's Uttaran seem to be inspired from Kareena Kapoor's from Kurbaan. Tina has a trendy and ethnic look and buzz is that she got her designer to stylise her in that fashion. Guess, Tina is loving it.
Copy Cat: Tina Dutta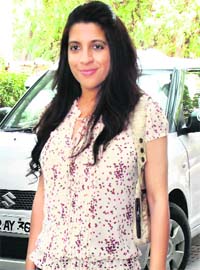 Tribute to Bollywood
Zoya Akhtar is making a documentary on Bollywood called Sheila Ki Jawani and it will feature Katrina Kaif. The documentary is about the evolution of Bollywood which is a very dear topic to the director.
Director's cut: Zoya Akhtar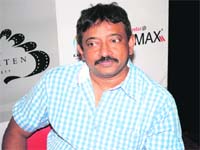 Worth the item!
Ram Gopal Varma is obsessed with Nathalia Kaur Pinheiro. He gifted the model the sexy costume she has worn in the item song Dan Dan in Department because it accentuates every curve of her body. She has no qualms with skin show.
Some gift: Ram Gopal Varma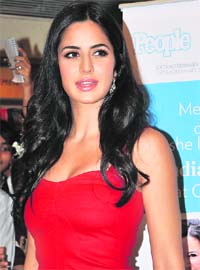 On talking terms
Katrina Kaif and Salman Khan were spotted chatting with each other at a recent event. They were surrounded by bodyguards and friends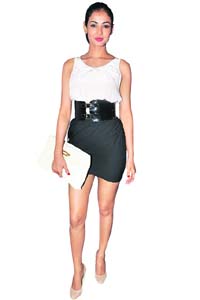 so their conversation could not be overheard.
Just friends: Katrina Kaif
Not so public
Though Neil Nitin Mukesh and Sonal Chauhan are saying they are only friends, there is more than that meets the eye. They were spotted partying together with a group of friends in South Mumbai. They spent time alone with each other and everybody clicked lots of photographs. We are happy for them.
Secret affair: Sonal Chauhan