GAME for it?
How do you judge a product's popularity? On Facebook? Or maybe how much it is getting talked about on Twitter? Well, if you look at the gaming world of today, there is only one judgement on how popular a game is —the number of online hits! Apparently, Angry Birds Space, released on March 22, has already had over 50 million downloads, throwing even the game-developer into a tizzy. We dig into what all makes for a hit game.


play on: Shahbaz Sekhon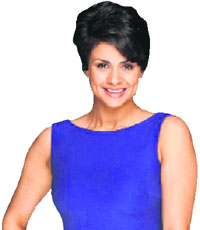 Adventure in the spirit
The chances of taking the answer, "Flying", to the question, "What's keeping you busy these days?"…is negligible, especially in case of film stars. You know they have the most readymade answers to the question-shooting a film, promoting a film, releasing a film and at the most producing a film! While you expect one of these multiple choices to be ticked, Gul Panag comes up with the most unheard of answers, "Flying." Repeat, come again, pardon…but Gul is firm on what she says, "Flying. I have taken a month off to learn how to fly a small plane."


SKY HIGH: Gul Panag

Celeb point


A lonely journey
I just read a co-actor saying, perceptions change here overnight. And there is no midway-it's extremes. Either they treat you like a nobody, who still has to prove himself, or they treat you like a king or queen! So the cynicism obviously comes in one's attitude as there's nothing reasonable or compassionate about the way you are being treated, it's either success oriented or need based.
The 'in' side


Go with the flow
Have you ever walked into a house and felt everything was disjointed? This is precisely because there is no flow. While decorating a home, it is important to create a flow from one room to another. When your home connects well from one area to another it not only looks aesthetically pleasing but is comfortable to live in. You may, however, make an exception with children's rooms or a gaming zone in your house.
success mantra
Flying colours
Khudi ko kar buland itna ki har taqdir se pehle khuda bande se puche bata teri raza kya hai ...is an oft-quoted, oft-listened line, but when it comes from Flying Sikh Milkha Singh, it makes true sense! From a young villager who would run miles without shoes on hot sand, cross two rivulets with books on his head to reach school to winning international competitions, his is a true success story.
GET PHYSICAL
Balancing act
Utkatasana works on the three main aspects of fitness—strength, balance and stability. In Sanskrit, utkatasana means powerful pose and this is actually a challenging leg and back strengthening asana. As its name indicates, the position of the practitioner in this pose is like that of sitting in a chair.
star track
I, me and myself: Dia
Dia Mirza is a very pretty girl. She always looks smashing and is in fantastic shape. The actress-cum-producer talks about keeping in shape and staying beautiful.

n PC's hardly serious about her work: Annu Kapoor
n Shooting star
n A recognition that matters
n Poster girl
n Shanghai night at IIFA
n Kids can do wonders
n All for her looks
n Emraan's in the limelight
n Singing act
n Counter charges
n Robbed for an award...
chatter box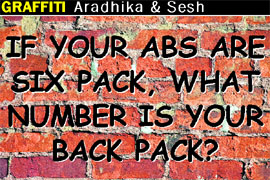 Know the real Barun
Barun Sobti may be the strict and serious Arnav Raizada in Iss Pyaar Ko Kya Naam Doon but off screen he likes having fun. Here is Barun's list of fun activities that help him to beat stress

n The truth unfolds
n Second innings
n Take-off time
n Of crime and criminals
n Conditions apply