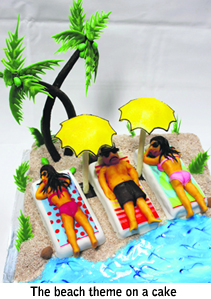 It's a cakewalk!
From a designer bag to a bottle of scotch, bakers in Chandigarh have plenty of interesting shapes to offer
'A happy divorce!' How can happy and divorce go together? The same thought left Chef Nikhil Mittal of Nik Bakers a bit baffled when he was asked by one of his clients to write the message — a happy divorce — on the cake meant for the unusual occasion! There was an illustration to support the message — a woman was playing a hangman to her husband! Earlier, the concept of theme cakes was only meant for birthdays of children; we had the good old Mickey Mouse, Shin Chan, Doraemon…but for adults some amount of innovation was necessary and something they could relate to had to be put forward. What could have served the occasion of Sachin Tendulkar's birthday better than a cake in the shape of a cricket ground? Santosh Rawat, the pastry chef of JW Marriott, took a week to finalise the design of the cake. And it was worth all the time he had invested.
Success mantra
Speed zone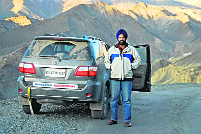 When you look at the calm and composed persona of Hari Singh, you have to remind yourself of the long list of laurels he has won —five times national rally champion and Asia Zone Rally champion. A man who lived in the Ferrari lane for a good number of years, who has dealt with 'speed' like an everyday affair, the one who has treated his machine as a breathing thing, Hari Singh is the man the rally circuit looks up to.
Rallying point: Hari Singh
All that grace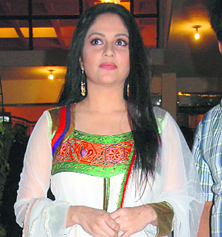 Bollywood actress Gracy Singh was in Ludhiana for the promotion of her upcoming Punjabi venture Aapan Pher Milaange
The innocent damsel of Lagaan and the doctor of Munna Bhai MBBS fame, Gracy Singh was at the Lodhi Club in Ludhiana on Saturday, along with the cast of her upcoming Punjabi movie Aapan Pher Milaange. Talking about her character in the movie, she says, "I play the role of a traditional Punjabi girl. It is a beautiful love story." Starting her career with TV serial Amanat, Gracy came into limelight with the success of the Aamir Khan-starrer Lagaan and has since done many films, including some in Tamil, Bengali and Malayalam.
Home coming: Gracy Singh. Photo:Himanshu Mahajan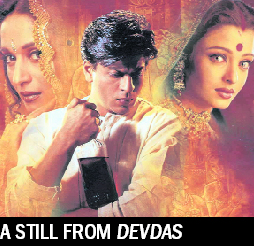 Devdas in millennium's top 10
Time magazine has ranked Bollywood director Sanjay Leela Bhansali's 2002 film Devdas eighth among the ten greatest movies of the millennium with WALL.E at the top and The Artist in the tenth spot. It described Shah Rukh Khan as an "all-world charismatist" and Madhuri Dixit a "a hot number who danced flamencos on men's libidos". "A year after Moulin Rouge had its world premiere at Cannes, another visually intoxicating musical opened at the festival, introducing sang-and-danced Bollywood dramas to the international culturati," it said of the film starring Shah Rukh Khan, Aishwarya Rai and Madhuri Dixit.
Astro turf
ARIES: Your card helps you to maintain clarity in complicated work situations. Make a list of tasks that are due. You will have excellent ideas for renovating your home. Tarot message: Be articulate to prevent people from drawing their own conclusions.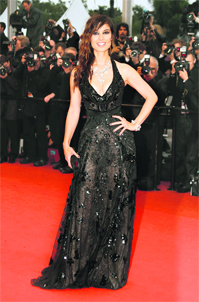 Razzle dazzle: Actress Berenice Marlohe poses on the red carpet ahead of the screening of the film Amour by director Michael Haneke in competition at the 65th Cannes Film Festival.—Reuters
The year ahead
If your birthday is May 22...
On your birthday, instead of just sitting around, why not get involved in something that will improve your earning power. Great day to pamper yourself and do things that you enjoy the most. Personal affairs will be under control. Dedicate your time and energy in helping others but don't get involved in matters that don't concern you at all. Students will be full of optimism and will be thoroughly prepared for their studies and exams. Their hard work will show in their results where they are sure to excel. You will excel in competitive exams and shall get admission in your desired stream.
Tune in
Happy beats
There's a reason why reggae is rock-steady (pun definitely intended). It isn't just the drum and base, or the typical Jamaican instruments, or even the offbeat rhythms or staccato chords. Those still clueless can Youtube Bob Marley's Don't Worry, Be Happy, if not for the feel-good factor, then to get introduced to the old-school reggae.
Par Excellence
The position of the left thumb

The position of the left thumb while gripping the club can vary. Some recommend that the thumb is placed in the centre of the grip and others believe it should be slightly towards the right side of the grip (for right handed golfers). The difference of opinion is also relative to the type of swing. The golf swing has evolved over the years and part of the change has been due to the clothing and the physique of golfers. Till the early part of the last century golfers wore a jacket and a tie to play golf.
Chatter box
Meet your host...
With hosting on TV becoming a good alternative for actors, many of the daily soap stars are looking at it as a great career move. Here is a look at who's hosting what these days on the tube
After his show on Imagine ended months ago, Arjun was looking for good work. But when nothing substantial came his way, he took on hosting Road Diaries on UTV Bindass.
No one believed in Gangs of...script: Anurag


Anurag Kashyap is a happy man with his three films being screened at the ongoing Cannes film festival in different sections but the director says his two-part revenge saga Gangs of Wasseypur almost did not get made as no one believed in the script initially. "Gangs of Wasseypur is a film that people did not believe in. I have been wanting to make this film for quite sometime. People asked me why I wanted to work on this film and not something like Dev D which was a success. So it almost did not get made. I don't understand the concept of re-doing the same thing. But then Viacom 18 people came forward knowing that it had no big star cast, it was in two parts and was too long," he said.
So far so good
Lucknow born actor Amrapali Gupta is a household name, thanks to her roles in Suraag, Khushian, Teen Bahuranian, Ganga and Tujh Sang Preet Lagayee Sajna. She is today being recognized as an actor with substance. She gets candid about her career.
RDB in India!
Popular UK based hip-hop bhangra band RDB (Rhythm Dhol Bass), famous for the Sadi Gali number in Tanu weds Manu, plans to open a studio in India as they feel Bollywood is the biggest market for their kind of music. RDB is a Punjabi DJ production team consisting of three individuals, Kuly, Manj and Surj, who blend western genres with traditional Punjabi beats and vocals. "Bollywood market has always opened its doors for different kinds of music and our band's sound was adored. I must say Bollywood is one of the biggest markets for our kind of music. Our music goes out to places where we would not expect it to reach," RDB member Surj said.
I'm sexy and you know it
Teen singer-actress Miley Cyrus, who has always been targeted for weight issues, has been making headlines recently for her new and slightly adult look. The 19-year-old star said she considers the tag "sexy" as highly appreciable, reported a publication.
The highland dreams
Green Lantern star Ryan Reynolds has emerged as the frontrunner to play lead in a reboot of the 1980's fantasy film Highlander. The 35-year-old actor will play an immortal Scottish swordsman, who must confront the last of his opponents, a murderous brutal barbarian, reported a magazine.
150 minutes of fame
Pop star Cheryl Cole will be attending the ongoing 65th Cannes International Film Festival just for 150 minutes. The 28-year-old singer needs to be back in the UK in time for the premiere of her new film What To Expect When You're Expecting and so will only be able to attend the festival for two and half hours, reported a publication online.
Not rushing into wedding: Katie Price
...slams all the marriage rumours doing the rounds
Former glamour model Katie Price has slammed rumours of her marrying Argentinian fiance Leandro Penna later this year. After the speculations of Price's wedding surfaced, the 33-year-old reality TV star took to her personal blog in her defence, reported a website.
It's a full stop
Reality TV star Chantelle Houghton has reportedly abandoned fiance Alex Reid's home weeks before their baby is due. The 28-year-old model, who is eight-months pregnant, has moved out of the couple's home and has instead been sleeping on the floor of her two-bedroom flat as there is no bed.
Being 20 was a torture: Cameron Diaz
Charlie's Angels star Cameron Diaz says it was tormenting being a 20-year-old. The 39-year-old actress, who will turn 40 in August, is not bothered about getting older and is happy that she will never be in her 20s again, reported a website. "I do not worry about age. I never have. I could not wait to get into my 30s when I was in my 20s. I do not want to go back to being 20, it was a torture," Diaz said. The There's Something About Mary star will be next seen as a pregnant woman in her latest movie, What To Expect When You're Expecting. Watch out! — PTI
Shilpa Shetty gives birth to baby boy
Bollywood actress Shilpa Shetty gave birth to a boy. Husband Raj Kundra said on Twitter, "God has blessed us with a beautiful baby boy. Both mother and baby are fine. I am thrilled to bits." The couple has been married for three years. "A big thank you to my wife @TheShilpaShetty for the bestest gift ever, DR Kiran Cohelo and all the staff at Hinduja Hospital." — PTI