EDUCATION

JOBS & CAREERS

HEALTH & FITNESS

SCIENCE & TECHNOLOGY

REAL ESTATE
RS passes Bill to amend Anand Marriage Act
Likely to be tabled in Lok Sabha today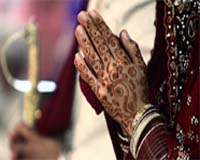 New Delhi, May 21
The Rajya Sabha today unanimously passed an amendment to the Anand Karaj Marriage Act 1909, paving the way for separate registration of Sikh marriages. This meets the 63-year-old demand of the community that so far gets its marriages registered under the Hindu Marriage Act 1955.

Sports Ministry seeks probe into 'black money' in IPL
Fighting hard to get BCCI under RTI, says Maken
New Delhi, May 22
Even as the Indian Premiere League (IPL) rolls from one ugly controversy to another, the Government has made up its mind to probe the alleged dirty money going into the mega cricketing and entertainment event. Sports Minister Ajay Maken today informed the Lok Sabha that he had written to the Finance Ministry for a probe into the source of money being pumped into the IPL.
I unintentionally touched Hamid: Luke
New Delhi, May 21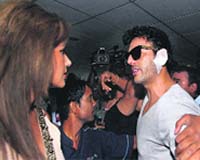 Australian cricketer Luke Pomersbach, arrested on charges of molesting an American woman, has told police that he "unintentionally" touched the victim, investigators claimed today as another cricketer whose name cropped up during probe recorded his statement.
Sahil Peerzada, who was allegedly assaulted by Luke Pomersbach, after being discharged from hospital and his fiancee Zohal Hamid in New Delhi on Monday. — PTI