Know what they eat
We tell you some interesting food and diet facts about your favourite stars...


Bebo's Italian cravings:
Kareena loves Italian cuisine like pasta and pizza. She likes making spaghetti for Saif too. She eats pizza with a bowl of salad so that it is healthier. Pizza is her weakness. She has two glasses of milk everyday and changes her diet with her films.
Saif's dedicated act:
Saif Ali Khan gave up spaghetti and rice and his glass of whiskey while preparing for Agent Vinod. It took him two months to get fit and tone up for the role. He has a very glamourous role in Race 2 and needs to look fit in that too. He loves Chinese cuisine.
PC's love for the junk:
Priyanka Chopra hates cooking. She likes being fed by her mother. She loves Punjabi home-made food and junk food like pizzas and burgers. She has a fast metabolism so eats her heart out. She hates gymming too.
Shahid's hidden culinary skills:
Shahid Kapoor is spiritually inclined and does not drink. He is naturally high and happy. He loves making Indian, Chinese, and Italian food when he gets in the mood. He would love to cook for his girlfriend. He is a vegetarian.
Kat's simple choices:
Katrina Kaif loves Indian comfort food like curd and rice. She loves the kebabs, biryanis, and curries at Salman Khan's place. She loves eating ice-cream at night and she goes to popular suburban parlours with her friends for the same. — HRM

Vicious circle of love and war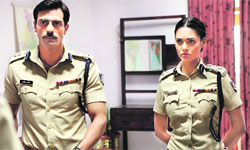 When Prime Minister Manmohan Singh declared, "The Maoists have become the gravest threat to India's internal security", he was undoubtedly reflecting an extremely urgent concern that the entire country feels.
And yet, this 'enemy' is not an outsider; these are our countrymen, our own children that are fighting our state. India is at war with itself!
Chakravyuh is the story of two best friends, Adil and Kabir. Adil Khan, a highly decorated police officer is posted to Nandighat, after a horrifying massacre of 84 policemen. Within days, he discovers that the Maoists, lead by the ruthless and charismatic Rajan, effectively control the area. They are able to swiftly thwart Adil's most determined efforts. Despite holding a position of enormous power as the SP of Nandighat, Adil has never felt so helpless in his career.
But then, into his life, re-enters Kabir who is rootless, aimless, the quintessential rolling stone. His only anchor in life has always been his friendship with and his loyalty for Adil. The maverick proposes an outrageous plan that he will infiltrate Rajan's group, and be Adil's informer. And, together they will smash the Maoist organisation in Nandighat. In spite of his apprehensions, Adil agrees.
Sure enough, Kabir gets in and craftily wins their confidence, as only he can. He secretly begins informing Adil, who starts attacking the Maoists with great success. An enormous cache of arms raided, two top national leaders and 63 activists killed at an arms-training camp. And, Rajan himself captured! Within weeks, Adil and Kabir turn the game, pushing the Maoists on to the back foot.
But, Kabir also begins discovering a different reality. The abject helplessness of the rural poor who are brutally displaced in the name of development, the fruits of which never reach them. Their land, their forest, their water snatched by their own government to allow big business to exploit the area and its people further. As the poverty and desperation rise, so does a cry of anger, giving birth to the naxalite who believes the only way to counter this is with a gun!
Kabir also can't help getting close to the activists; begins identifying with them. Rajan, Babu, Venu and Juhi, a dedicated revolutionary with a tender heart, who has seen pain like none other. She begins to fall in love with Kabir. The confusion in Kabir's heart intensifies dangerously until he is on the horns of a ghastly dilemma. Who does he support now? Who does he fight? He finds himself in a chakravyuh from which there is no retreat now.
And yet, before Kabir can make one last desperate attempt to resolve this with Adil, events hurtle him into making choices that would put him at war with him. A war that would change the future of the region. A war that can only end when one of them destroys the other.
Chakravyuh is directed by Prakash Jha and stars Abhay Deol,  Arjun Rampal, Manoj Bajpai, Esha Gupta, Anjali Patil, and Om Puri. It is releasing in October 2012.

Take two on romance

Actress Nazia Hussain, who is all set with her second outing Yeh Jo Mohabbat Hai, says uncle Sanjay Dutt has no problems with her joining the industry but hasn't watched her films because he is a busy man. "People feel that Sanjay uncle is a strict person but he is completely the opposite. He is a very busy man. He has no issues with me joining Bollywood and is happy about my decision," said Nazia.
Earlier, it was reported that Sanjay did not allow his daughter Trishala to join the film industry. Nazia, 21, late actress Nargis's grand niece, began her career with Say Yes to Love which released this year, but her performance in the romantic drama went unnoticed. With her second film "Yeh Jo Mohabbat Hai" coming up, Nazia hopes to strike a chord with the audience.
"I have worked hard for this film, I am playing a woman from Rajasthan. I have watched many films including 'Hum Dil De Chuke Sanam to prepare for my character. I have also attended four months rigorous workshop also," she said. Asked if there is any particular reason behind starring again in a romantic film, she said, "Indian audience still love to go to the theatre if the film is mushy. Love stories touch people's heart. But I don't want to associate myself with romantic films only. If I get a good script then I will do a realistic film also." Yeh Jo Mohabbat Hai, which will hit theatres on July 20, also stars new comer Aditya Samantha. "Aditya is quite opposite to me in real life. He is an introvert and always comes prepared on the sets. He is a brilliant performer," Nazia added. Before joining films, Nazia worked as a travel agent. She has grown up watching Sanjay's films. "It was one fine day when I decided that I want to be an actress and after my acting school, I started giving various auditions. I had forgotten about my first audition for this film when I got a call for the second screen test after 5-6 months. And here I am doing it," she said. — PTI

Deepika Padukone miffed with Saif Ali Khan?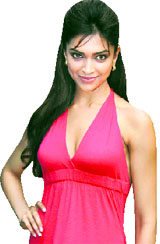 According to the latest buzz, the actress is furious over her song that went missing from her upcoming film Cocktail's music album. Deepika Padukone is disappointed with the makers of Cocktail for releasing the music album online without a song which features her. Interestingly, the actress was pleased with the response she is getting after its trailer release. However, she was expecting much more from this number.
According to a unit head, Deepika expressed her concern to costar and co-producer Saif Ali Khan as both are shooting in Turkey for Abaas Mastaan's Race -2. The party song in question is Main Sharabi sung by Imran Aziz Mian and Yo Yo Honey Singh. Still, looking at the popularity of the song on the internet the makers have decided to re-release the music album with this song. Hope that gives some relief to Deepika!
High on success
Anurag Kashyap says the collection of Gangs of Wasseypur collected 10 crore on its opening weekend is more than enough for him. He is happy with the success of the movie.

Committed by all means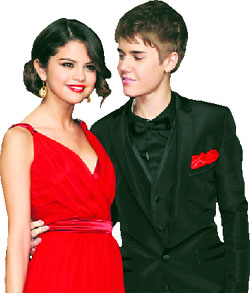 Teen Pop star Justin Bieber and girlfriend Selena Gomez put on a united front amid reports of break-up.
Earlier reports suggested the young couple called off their romance after a series of fights, but the stars shrugged off the speculation with a cozy Thai meal together in Hollywood, reported a website. Bieber and Gomez were photographed grinning and holding hands as they arrived at Pink Pepper restaurant to enjoy their date night. When asked about the status of their relationship, Bieber said, "What does it look like?." —PTI
Starving to perfection
Deepika Padukone feels that the Indian body type is not suited for bikinis. Indians have to work extra hard to get into bikinis. She stopped eating normal dinners and desserts while preparing for the bikini shoot. She would skip cast and crew dinners as well. The day she finished the shoot, she gorged on food and desserts.
Couple on vacation
Anushka Sharma is going steady with Ranveer Singh even though they deny it. She is currently with him in Spain as he and his friends go on a road trip across Europe.