Tax evasion: Big malls escape MC scrutiny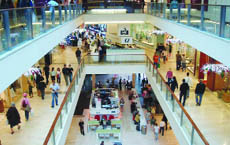 Amritsar, August 18
At a time when the Amritsar Municipal Corporation's house tax wing is planning to tighten the noose around defaulters, the big shopping malls that owe house tax amounting to crores of rupees have managed to escape the MC's scrutiny.
Four members of robbers' gang held
Amritsar, August 18
The Civil Lines police has booked four members of a gang, including two policemen and a woman, for allegedly extorting money from people visiting the city. Sources claimed the police has arrested two members of the gang, and the remaining are absconding. The police has not confirmed the arrests yet. The gang was active near the railway station area.
Trader robbed
Amritsar, August 18
A trader was allegedly robbed by four unidentified persons late last evening when he was going back home. The victim has been identified as Hardev Singh, a resident of Vijay Nagar. The accused fled with his bag containing Rs 3 lakh. A case under Section 382 IPC has been registered against the accused.