Young & Direct
The jatt doesn't while away his time riding horses or singing love songs in makki dey khait any longer. Instead, he goes to Canada to look for a job and falls in love with Juliet (Read Jatt and Juliet). He doesn't roar on the top of his voice, doesn't mention anything about jat da badla, on the contrary he weaves a comedy of errors by marrying his love without the knowledge of his parents (read Carry On Jatta).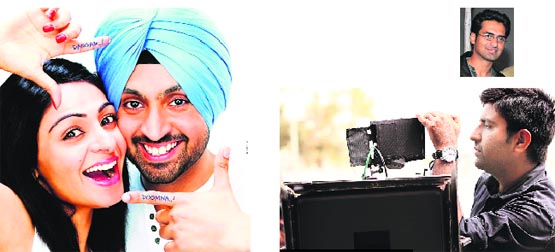 opposites meet: Anurag Singh (inset) delivers a superhit film in Jatt & Juliet
German face, Punjabi stage
Claudia Ciesla, a German model, came to India to participate in the reality show Bigg Boss Season 3 in 2009 and since then, she has stayed on in Mumbai. Her latest stint in a Punjabi movie Yaar Pardesi, which was released on August 24, shows that Claudia wants to experiment, be it Bollywood or Punjabi cinema. We catch up with the German lady.
the 'in' side
Guest appearance
If you are always welcoming guests, you must make sure you do up your guest bedroom in a way that they enjoy their stay with you. Create a retreat for your guests that will not only make them feel comfortable but pampered as well. Here are a few tips to decorate a perfect guest bedroom.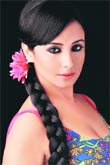 Celeb point
Back to the roots
Koi mujhko lauta de bachpan ka saawan, wo kaagaz ki kashti, wo baarish ka paani…These thoughts always float in my mind, when I come to Punjab! Came to Chandigrh for work, but I kept a day for Ludhiana to meet all my folks. My super spirited ma told me, "I want to meet all my friends this time." And I was very excited about the idea too. I had not seen them for years.


pet passion
Coming home to Daisy

Unconditional love is just the icing on the cake, what converts pet owners into dog lovers is the companionship that they have to offer. It's always been the more the merrier. Manmeet Singh, 25, businessman, too had to convince his mother to bring in another one. How did he do it? He laughs, "I just brought the dog home," and adds, "She was like, 'oh no, not again'!" But my father was alright with them." Whatever the reception or first reactions, he is only too happy to come back home to his two pets, a six-year-old female German Shephard called Daisy and a brown and black three-year-old male Boxer called Shadow.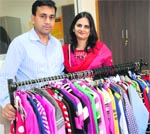 At the pinnacle
Any award, big or small means a lot. When it happens to be against the big players, it makes all the more different. Kids' wear brand 612 Ivy League, bagged the Pinnacle Award 2012, as the best brand under the kids' wear category.
High Spirits
Pink Panther
The Classic version of this drink has been a favourite of all the royal ladies since the British Raj.
Master Chef
Marvels of marbling
This heading sounds musical, doesn't it? If I attempt any further rhyming, I shall catch myself warbling! Who would think of simultaneously preparing a vanilla-cake batter and a chocolate-cake one, then throwing them together in the same tin and swirling them around till they create ripples of contrasting colour and then bake it? A whiz-cook certainly! This is traditionally called a marble cake and is truly a gorgeous sight! Two batters are dropped alternately into a tin, then a toothpick or a knitting needle is dipped in and twirled around to meld the batters, but not quite. If it worries you that two batters sounds cumbersome, trust me it isn't, since you initially prepare only one. If you drop the mixture in heaps and omit the swirling, you will have distinct blobs of baked chocolate and vanilla cake without the marbling effect. This dear readers, looking like a spotty animal would be called "Cow cake"! Holy Cow!

Fruits of labour
Over two decades in the industry, film director Sangeeth Sivan has learnt things the hard way. A known name in the Malayalam film industry, he made a move to Mumbai over a decade back in search of a bigger audience. Currently fine-tuning the script for Yamla Pagla Deewana 2, before he leaves for the UK for its shooting, Sangeeth shares excerpts from his stint in tinsel town.
STAR TRACK
Ranveer is Ram & Deepika is Leela
Ranbir fined for smoking in public
Heroine is 80 per cent reality: Kareena
chatter box