M A I N N E W S
CBI probe links 2G allocation, Aircel-Marxis deal: Apex court
R Sedhuraman
Legal Correspondent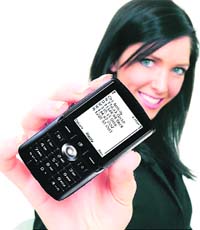 New Delhi, November 7
The Supreme Court today said the CBI probe against former Telecom Minister Dayanidhi Maran had prima facie indicated a quid pro quo in the allocation of 2G spectrum to Aircel and the investment allegedly made by Malaysia-based Maxis, which had bought Aircel, in a television company owned by Maranís brother.
A Bench comprising Justices GS Singhvi and KS Radhakrishnan made the remark while going through the CBIís status report on the investigations into the 2G scam.
Aircelís then chief C Sivasankaran had alleged that Maran had coerced him to sell his company to Maxis, owned by Ananda Krishnan. Maran had allegedly sat on Aircelís applications for fresh licenses for business expansion and cleared them only after the sale of the company. Subsequently, Maxis and its group companies allegedly invested Rs 800 crore in Sun Network owned by Maranís brother, Kalanidhi, through the Mauritius route. Maran (DMK) had to quit as Union Textiles Minister in July 2011 following the allegations. Maran was Telecom Minister in the UPA-I government (2004-09).
Appearing for the CBI, senior counsel KK Venugopal said the investigations relating to the Aircel deal were over within India, but the agency was still conducting its probe in Malaysia and Mauritius to ascertain the alleged quid pro quo in the investment received by Sun Network and the Aircel deal and spectrum allocation.
The SC Bench today issued notice to Uttar Pradesh on a complaint by Enforcement Directorate official Rajeshwar Singh who was probing the 2G case involving the Sahara group that the state government was harassing him by pursuing false complaints against him. The Bench also stayed the proceedings pending against the ED official in the Allahabad HC and the investigations being conducted against him at the instance of the Principal Secretary who had received complaints of corruption against Singh. The SC directed the UP government to respond to the notice within 10 days.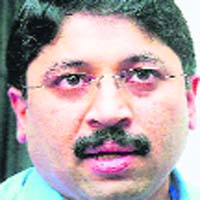 The case
Dayanidhi Maran (pic) has been accused of "forcing" Chennai-based telecom promoter C Sivasankaran to sell the stake in Aircel to a Malaysian firm Maxis Group in 2006 owned by Kuala Lumpur-based business tycoon T Ananda Krishnan
Maran had to quit as Union Textiles Minister in July 2011 following the allegations

BJP to re-join JPC proceedings
New Delhi, November 7
The BJP will re-join the proceedings of the Joint Parliamentary Committee (JPC) on 2G spectrum allocation issue tomorrow, after abstaining from the last three sittings following differences over summoning Prime Minister Manmohan Singh and Finance Minister P Chidamabaram as witnesses.
Having missed the opportunity to question former Cabinet Secretary KM Chandrasekhar and RBI Governor D Subba Rao, who appeared before the joint panel in his role as the former Finance Secretary, the BJP reviewed its strategy. ďWe will be attending the meeting tomorrow and will continue our demand that PM Manmohan Singh be asked to appear before the JPC,Ē said Dharmendra Pradhan, MP and member of the JPC. ó TNS