A slight figure in cargo pants and sneakers and a blue sweatshirt, gun-wielding Ajmal Kasab was the face of the Mumbai terror attack of 2008 in which 166 persons were killed and held the key to unravel the conspiracy hatched on Pakistan soil
How Kasab & Operation X were executed
Shiv Kumar/TNS
Mumbai, November 21
The execution of Kasab was carried out in top secret with only a handful of persons in the know. Home Minister Sushilkumar Shinde signed Kasab's file after President Pranab Mukherjee rejected his mercy plea. Then began Operation X.
Special Inspector General Deven Bharti led a 16-member team who took charge of Kasab from Mumbai's Arthur Road Jail, sources said. Apart from Bharti, only a handful of police officers, including state Director General of Police Sanjeev Dayal, Mumbai Police Commissioner Satyapal Singh, Inspector General of Prisons Meera Borwankar and the jailor of Yerwada Jail Yogesh Desai were informed about Operation X. The ITBP personnel guarding Kasab were not told of the impending execution.
At the same time, a professional hangman from Nagpur was brought in and he began preparing the rope to hang Kasab. Officials say it takes several days for the rope to be made. It is treated under a traditional process so that is smooth and strong enough for the hanging to be carried out as painlessly as possible.
On Monday night, Kasab was moved to Pune in absolute secrecy. Officials said Kasab, accompanied by senior police officials, was taken to Pune in a special flight and taken to Yerwada Central Jail.
The pre-execution procedure prescribed in the Jail Manual was put in place once Kasab landed in Yerwada Jail. According to rules, prisoners on death row must be examined by a doctor 24 hours before the execution and a medical certificate declaring him or her fit for the hanging must be obtained.
Jail officials are also required to inform the convict that all legal remedies to save him or her have been exhausted. Then the convict is asked for his last wish and also about his next of kin or anyone who need to be informed after the execution.
In the hours preceding the execution the convict is kept under watch to prevent any suicide attempt. After the execution, the body is handed over to the next of kin. However, since no one came to claim Kasab's body, it was buried at Yerwada Jail, officials said.
Hangman's identity kept secret
The hangman who executed Ajmal Kasab was paid Rs 5,000 for the job, but his identity is being kept a secret
He was divulged the identity of the death row convict just a few minutes before the execution
The Yerwada prison on the outskirts of Pune, has witnessed many important events since its establishment in 1851. The British chose it to imprison Mahatma Gandhi in 1932
The dreaded duo of Jinda and Sukha, convicted of murder of former Army Chief late Gen AK Vaidya, too, were sent to the gallows in Yerwada prison in 1992
The last execution in the jail was in 1995, that of a murder convict
10 men, 60 hours, 166 dead
In a meticulously planned terror attack on November 26, 2008, Kasab and nine other LeT terrorists left Pakistan and entered Mumbai via sea
The group split into pairs and stormed two luxury hotels -- Taj Mahal and Oberoi Trident -- CST station, a Jewish religious centre, and Leopold Cafe in south Mumbai
In their indiscriminate firing, 166 people including 18 foreigners were killed, scores injured
Nine of the terrorists were killed during the 60-hour siege, but Kasab was caught alive
Justice after nearly 4 years
2008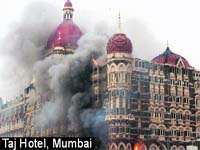 nov 26: Kasab and 9 terrorists launch commando raid in Mumbai
nov 27: At 1.30 am, Kasab caught and placed under arrest, admitted to Nair Hospital
nov 29: All places under siege secured, 9 terrorists killed
nov 30: Kasab confesses before police
DEC 27/28: Identification parade held
2009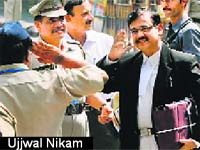 jan 13: ML Tahaliyani appointed 26/11 judge
jan 16: Arthur Road Jail selected for Kasab's trial
feb 5: Kasab's DNA samples match with articles found in Kuber
feb 20/21: Kasab makes confession before magistrate
feb 22: Ujjwal Nikam appointed special public prosecutor
feb 25: Charge sheet against Kasab, two others filed in court
april 1: Anjali Waghmare appointed Kasab's lawyer
april 15: Anjali removed as Kasab's lawyer
april 16: Abbas Kazmi appointed as Kasab's lawyer
april 17: Kasab's confession opened in court, he retracts.
april 20: Prosecution charges Kasab on 312 counts
may 6: Charges framed, Kasab charged on 86 counts, but denies charges.
may 8: First eyewitness deposes, identifies Kasab.
nov 30: Abbas Kazmi removed as Kasab's lawyer.
dec 1: KP Pawar replaces Kazmi
dec 18: Kasab denies charges
2010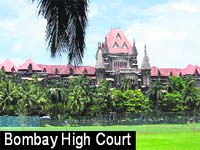 march 31: Arguments in the case end. Special Judge M L Tahaliyani reserves judgement for May 3.
may 3, 2010: Kasab convicted, Sabauddin Ahmed and Faheem Ansari acquitted of all charges
may 6: Kasab was sentenced to death by the trial court
feb 21: Bombay High Court upholds death sentence to Kasab
2011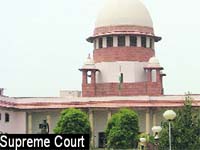 march: Kasab writes to SC challenging HC order
oct 10: Kasab tells SC he was brainwashed like a "robot" into committing the heinous crime in the name of 'God' and that he does not deserve capital punishment owing to his young age
oct 18: SC admits Maharashtra govt appeal challenging acquittal of Faheem Ansari and Sabauddin Ahmed, co-accused of Ajmal Kasab
2012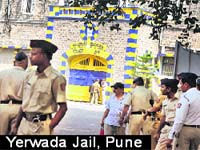 jan 31: Kasab tells SC he was not given a free and fair trial
feb 23: SC hears intercepted conversations between the perpetrators of 26/11 Mumbai terror attack and their Pakistani handlers and watched the CCTV footage of the carnage
april 25: SC reserves verdict after a marathon hearing, spanning over two-and-a-half months.
aug 29: SC upholds Kasab's death sentence and acquittal of two alleged Indian co-conspirators
oct 16: Home ministry recommends to President rejection of Kasab's mercy plea
nov 5: President rejects Kasab's mercy plea
nov 8: Maharashtra govt informed about President's decision.
nov 21: Kasab hanged in Yerwada Jail in Pune