Punjabís new Juliets
If you remember, for a long, long time, simple, traditionally beautiful, long-haired (always preferred) women played the loving, doting, mother, sister and lover in Punjabi films. And if the villain happened to ruffle a few feathers, we had to face the wrath of the real jatti!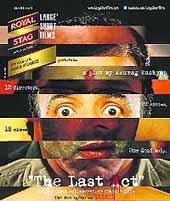 Mystery mastery
Imagine having to work in an unknown, confined space; whipping, pushing your creative muscles to the wall for something that you donít knowÖmoving in a direction that is not defined. The Last Act, Anurag Kashyapís much-talked-about project for 12.12.2012, threw twelve such directors in a dark space, with neither a defined beginning nor an end. One of the independent film-makers Kabir Chowdhry from Chandigarh comes out from this space and talks about the making of his part.
Winter warmers
After months of bare necessities, here comes the time of plenty. And when we talk of that, the first thing that comes to mind is winter accessories. Although belts are the biggest trend in this section, scarves, bags, caps and jewels are not far behind.
tune in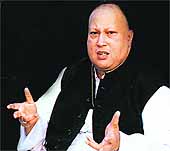 Surreal note
Itís the music for the soul. Itís the music for the senses. Nothing else, perhaps, nothing less describes Sufi music. The genre is inspired by the works of Sufi poets, with Bulleh Shah, Rumi, Amir Khusro, Khwaja Ghulam Farid being the notable ones. Sufi thoughts find expressions through various sub-genres (read qawwali, sufiyana kalam, ghazal and myriad folk forms of Rajasthan, Sindh and Punjab).

Soul Curry: Nusrat Fateh Ali Khan
Boot camp!
Come winter and just like caps and coats, boots are a must-have in the wardrobe. While fashionistas have already put the very high boots, combined colour boots, colour-blocking and furry boots as one of the hottest trends the season; a pair of black leather thigh-high boots is a necessity. And considering the cold days and freezing nights ahead, this is one fashion accessory that cannot to be ignored.
celeb point
Godís own way


To have Shabana Azmi sitting in front of you when you perform the play Tumhari Amrita, which she's been doing for very long, I was very nervous. But the show went off very well and received a standing ovation! I got a big hug from Shabana and it is a day I will cherish throughout my life. All my stress suddenly vanished and I was so relieved. The next two days I thought of treating myself, meeting friends, watching movies and sharing some lovely time with my family!
Royal display
The 3rd semester Fashion Design students of Northern India Institute of Fashion & Technology (NIIFT), Mohali showcased a Rajasthan craft and art display at NIIFT, Mohali.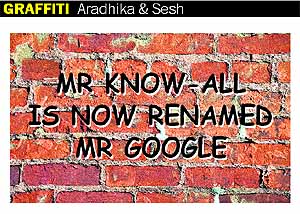 Sing aloud
Wiin Music has launched itís new album Evaporate by Stereo Buddha recently at Chandigarh Club. Stereo Buddha was founded in London in 2010. Their music can be described as electronic/lounge, with influences of down tempo, new-age and experimental.
On a serious note
Rajeev Khandelwal's taking it slow with movies because he is secure and patient. He will be next seen in Table No. 21, which also stars Paresh Rawal and is a thriller. His last release was Soundtrack in 2011. He talks about getting choosy and doing serious roles.
Kangna is Cavalli's new muse!
Kangna Ranaut was thrilled to bits on being specially invited to the Roberto Cavalli store launch and bash in New Delhi recently. She cancelled her prior engagements to make it to this one.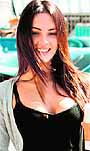 Labour was worse than expected: Megan Fox
Hollywood beauty Megan Fox says going into labour with her first child Noah in September was worse than she ever expected it to be. The Friends With Kids star, who gave birth to her son with her husband Brian Austin Green in September, said she was unprepared for how painful it would be, reported a website. "I was screaming for an epidural when Brian was driving me to the hospital because my water broke on its own and I was immediately - it was level orange alert pain. It can't be anything because it hurts so bad. It was so intense," she said.
Baby blues: Megan Fox