personal finance
Financial planning tips for the year ahead
No resolution is more profitable than to be debt-free and begin planning a smarter financial strategy. It could be the year in which everything goes right but, to help things go your way, it's wise to take some steps in advance
Arun Thukral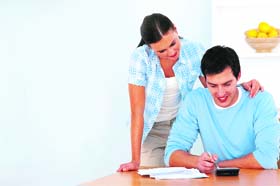 FOR many people the New Year signifies a fresh start. Traditionally, January is the traditional month to make resolutions People take a fresh look at their income and expenses so that they can plan on how they will move toward their goals. No resolution is more profitable than the decision to be debt-free and begin planning a smarter financial strategy. It could be the year in which everything goes right, but to help things go in the preferred direction it is wise to take some steps in advance. The following are a few tips for financial planning for the new year.
Review the past year
Before you start thinking about what you want to do in the coming year, it helps to get an idea of how your plans for the last year worked out. Some of them may not have had much success, while others may have surpassed your expectations. Reviewing your last year will give you some insight into what worked but also highlights those areas that could do with some extra effort. If you started the past year with written goals it is best to document which of them have been achieved and which are still outstanding.
Make a plan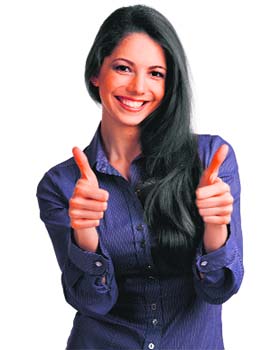 Everyone has goals, whether to buy a home, take a vacation, or be able to retire comfortably. As the year begins, take a fresh look at your income and expenses so that you can plan how you will move toward your goals. After paying fixed expenses, your remaining income can pay for variable and optional expenses, including groceries, saving, entertainment and shopping. Prioritize the items that are important to you. Then keep track of your spending every day, week and month throughout the year. In case you are using credit cards for most of your purchases then make sure you pay off your credit card bills on time. This will help you maintain a healthy credit record. A healthy credit record would help you access loan/credit (if you wish to borrow in the future faster) and on better terms.
Stick to a budget
Set an annual budget for you. It is advisable to plan your spending and saving goals in order to know where your money is going. This will help you plan your income strategically.
Discuss goals with your family
Include your spouse, your children if they're old enough, or other loved ones who might be affected by your goals. They can help you clarify the goals, motivate you to make changes, and aid in their achievement.
Plan holiday spending in advance
To avoid getting into unnecessary debt in the year ahead it is advisable to carefully plan your holiday spending. Try to keep a detail on how much you want to spend on each category, like food, entertainment and luxury items. In order to rebuild your credit record i.e. a good credit score you can make use of your credit cards for your purchases and keep paying off your bills on time. Timely payment of bills will reflect a good credit record which would eventually result in an increased credit score.
Manage your credit cards wisely
Credit card companies come out with attractive offers during the festive season. Double check all such offers for fine print, if any. Be sure to use credit cards wisely and ensure you pay your bills on time. To eliminate credit card debt continue paying the same monthly amount toward your debt until all debts have been paid off. This would help you improve your credit score in due course.
Manage your borrowings prudently
Have a look at your credit report in case you plan to apply for any kind of loan - auto / home / personal. EMIs are great - they let you purchase things in installments so that you won't feel the burden of a big purchase. In case you have already taken a loan make sure that paying off your EMI is the first priority when every new month begins this year.
Set aside funds for recurring expenses
To make sure you have the money to cover your recurring expenses for the coming year it helps to calculate how much you would need to have in advance. Insurance payments, membership renewals and other expense categories should be planned for because they crop up year after year at the same time.
Save information for tax returns
Finally, although you may not need to file tax returns until early in the New Year it helps to make sure everything is in order. This way when tax time rolls around you can be sure to be ready.
Educate yourself financially
The more you understand about finances-from budgeting to investments to insurance to borrowing-the more confident and motivated you'll be to take the right financial steps this year.
Wishing you all the best for the year ahead!
The author is managing director of CIBIL, India's first credit information bureau. The views expressed in this article are his own