M A I N N E W S
Home, auto loans set to get cheaper
* RBI reduces benchmark rates by marginal 0.25%
* Move to pump in additional liquidity of Rs 18,000 cr
Tribune News Service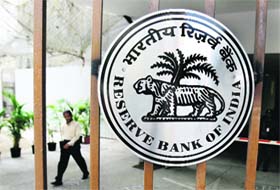 New Delhi, January 29
Home and auto loans will become marginally cheaper as the Reserve Bank of India (RBI) today cut benchmark rates by 25 basis points (100 basis points equals 1 per cent) and released additional liquidity to the tune of Rs 18,000 crore in the banking system.
The rate cut, which came after 9 months, will reduce equated monthly instalments (EMI) and loan costs, besides boosting spending and investments.
Responding to the slowdown in economy after having been focused on fighting inflation, RBI Governor D Subbarao in monetary policy review cut the benchmark repo rate by 0.25 per cent to 7.75 per cent and cash reserve ratio (CRR) by similar margin to 4 per cent. "The stance of monetary policy in this review is intended to provide an appropriate interest rate environment to support growth as inflation risks moderate," Subbarao said.
Banks are expected to pass on 25 basis points in interest rate cut to consumers. This will translate into a reduction in EMI by Rs 15 per lakh for a 15-year home loan. Assuming an interest rate of 10 per cent, if you were paying an EMI of Rs 1,075 per lakh, it will soon come down to Rs 1,059 per lakh.
"We view the interest rate cut as a positive measure supporting credit growth, especially in the consumer and SME sectors which have been looking for right directional impetus. We expect the benefits of the rate cut to percolate down to new customers as also to existing mortgage customers and lead to the benefit of lowering delinquencies on the portfolio," said Mohan Jayaraman, managing director, Experian Credit Information Company.
The relief in EMIs, though not very substantial, will give some relief to middle class budgets. Household budgets have been under strain due to high EMIs, high consumer inflation and rising expenses on a gamut of services and utility charges.
While income has stagnated and new job creation has been tepid, expenses have gone up on food, diesel, LPG, rail fares, telecom tariffs, electricity bills etc.
WHAT IT MEANS
Banks are expected to pass on 25 basis points in interest rate cut to consumers
This will bring down EMI by around Rs 15 per lakh for a 15-year home loan
For a consumer paying an EMI of Rs 1,075 per lakh (at 10% interest rate), the new EMI will be Rs 1,059
The move may not be a good news for those with fixed deposits in banks as rate are expected to moderate now