All that 0jazz
Generally it is the confused accent that bothers…but in this case the beginning was clear, very chaste and pretty much home-like! Gagandeep, the young artist from USA, has no fancy ideas about India, Punjab or music. Making his debut as the music director for Pankaj Batra's next Naughty Jatts, G Deep (as everyone calls him) has some interesting stories to share with us.
Stay connected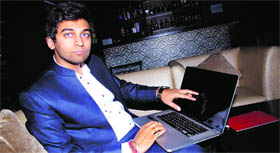 How many times do you find yourself guzzling down beer sitting alone at a bar or maybe watching a cricket match all by yourself? And how many times have you wanted to strike a conversation with a complete stranger at a restaurant? Well, we would have a good number nodding in approval.


pick and choose: Abhishek Gupta
RAP & roll
Once upon a time every Punjabi singer dreamt of releasing their tracks on foreign soil. The trend has just reversed; international artists of Punjabi origin are choosing their 'homeland' to not only release, but also create a big fan base.
Coming soon
Demystifying art
The Chandigarh Lalit Kala Akademi is going to celebrate the birth centenary of Amrita Sher-Gil (born on January 30, 1913) by organising a National Art Week dedicated to her.
the 'in' side
On the panel
Wainscot is a panelling applied to the lower 2' to 5' of an interior wall. It runs along the lower sections of the walls of a room, similar to an over-sized baseboard trim. Wainscot instantly adds character, style and a sense of history to a home.


Graffiti

Aradhika & Sesh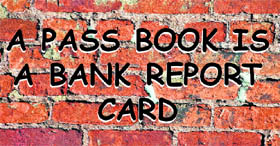 Future shock
Outsmarting time
Just when we thought technology was reaching its plateau, companies such as Apple, Samsung and Motorola seem to be working hard on giving us a watch that will practically know well, our heartbeats! Phones and tablets are passé for tech lovers.
Doc Talk
Iron out those wrinkles
Ageing is the decline in the power of self-maintenance, the increase in susceptibility to disease and the growing probability of death as age advances.
TROUBLE SHOOTER
Enjoy the journey
I have been married for seven years and have two children. My in-laws are quite demanding but my husband is understanding. I try to go out of my way and do all the work.
indulge
Warm up to Kashmiri cuisine
With the sun playing hide-n-seek, inducing a nip in the air, what can be better than authentic Kashmiri cuisine to warm up the Punjabi spirit?
star track


Leading by example


Trouble in paradise


Part of the package


Thought for the day


Wine and dine


No awards for Sridevi!


Laughing it off ...
chatter box


India calling!


Vivek's new avatar


Shamim bids goodbye


Break free


New home