R E G I O N A L B R I E F S

| | | |
| --- | --- | --- |
| | PUNJAB | |
Amritsar
DEO (Elementary) suspended: Education Minister Sikandar Singh Maluka has placed Amritsar DEO (Elementary) Sunita Kiran under suspension for dereliction of duty following a probe against her by Circle Education Officer, Jalandhar.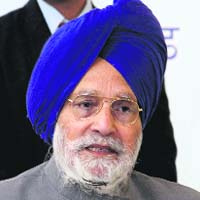 Chandigarh
Atwal's statement recorded: The Punjab State Commission for Scheduled Castes on Thursday recorded the statement of Speaker Charanjit Singh Atwal regarding the "assault" on Head Constable Jaipal allegedly by Congress MLAs on March 13.
The Speaker explained the sequence of events, including the "assault" on the victim. He told the commission that a complaint had already been sent to the Chandigarh police that had registered an FIR under Sections 147,149, 332, 353, 384 of the IPC.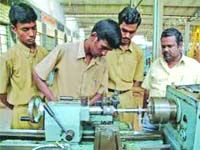 MoU signed with Maruti Suzuki: Auto giant Maruti Suzuki India Limited (MSIL) on Thursday adopted five industrial training institutes in the state, establishing a long-term relationship with Punjab. The Technical Education Department of the state has signed a memorandum of understanding (MoU) with the auto giant for upgradation of technical education institutes in the state. It has adopted five ITIs in Amritsar, Bassi Pathana. Pathankot, Malerkotla and Nabha.
Patiala
PRTC gets Rs 25 cr for pensions: The PRTC got a shot in the arm as the Punjab government has agreed to provide Rs 25 crore annually to the corporation so it could pay its employees their pensions. DPS Kharbanda, Managing Director of PRTC, had demanded Rs 50 crore for the same in the annual budget. Every month the corporation distributes Rs 4.5 crore in pensions. PRTC had been meeting all the expenses with their ticket revenue. Kharbanda was satisfied with the grant.
Rajpura man held with drugs: The Rajpura city police on Thursday has arrested an Amritsar resident for allegedly selling psychotropic drugs without a valid licence. Police recovered a large number of capsules and medicines from his possession and registered a case against him under the NDPS Act. Bikramjit Brar, Station House Officer (SHO), Rajpura city, said they had arrested Narinder Khanna who was selling capsules and injections to chemists in the nearby villages at a huge profit margin.
Sangrur
Villagers protest poor ration distribution: Under the leadership of Naujwan Bharat Sabha (NBS), villagers on Thursday held a protest march at Longowal village, around 20 km from here, against the alleged discrepancies in the functioning of ration depots. Bhupinder Longowal, state general secretary of the NBS, alleged that ration commodities, provided by the state government through ration depots to below poverty line (BPL) card holders and above poverty line (APL) card holders, were not being supplied properly to the beneficiaries.