Write from the heart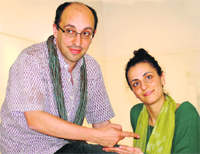 What happens when a Belgian writer born to professional puppeteers, a Swiss writer who travels but is not a tourist, and a French writer who was born in Teheran and brought up in Paris come together? Together, they promise a literary evening of contemporary writing in French. Soiree Litteraire 2013, a joint initiative by the Embassy of France, Pro Helvetia-Swiss Arts Council and Embassy of Switzerland, includes conversations and readings from books by the authors.
Purity of expression
Takers for classical arts amid the younger generation are few and far between. In the case of sitar player Manu Kumar Seen, who comes from Jalandhar to the city beautiful for a performance at the 43rd Pracheen Kala Kendra Nritya and Sangeet Sammelan, it is quite the opposite. Albeit being the son of renowned sitar player Ustad Lachhman Singh Seen music came in legacy, Manu sure has carved a separate niche with his hardwork and dedication.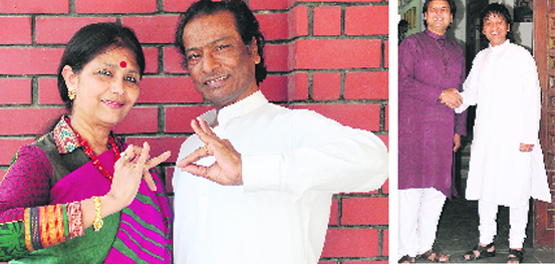 Tradition bound: Vanashree Rao and Jayarama Rao (L) and in sync: Akram Khan and (R) Manu Kumar Seen
Dance pe chance!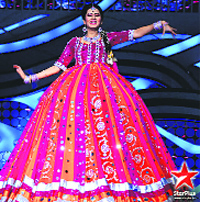 She has danced her way into the top four contestants of Nach Baliye Season 5 and you've seen her shaking a leg while donning a beaming smile on her face. Now that the competition gets a notch higher, so does her will to win. We are talking of none other than Chandigarh girl Sargun Mehta, who paved her way into the television industry and is battling it out on the stage of Nach Baliye with her partner Ravi Dubey, who also proposed her during the show. Read on as she spills the beans about the show and her future plans.
Dance on: Sargun Mehta
Young & vivacious
"I think I am still a nikamma and for my parents, I will always be one," Saqeeb Saleem, the nikamma Sameer of the much-appreciated movie Mere Dad Ki Maruti hasn't taken off after the success of his movie. He isn't calculating, he hasn't decided and he definitely wouldn't want to foresee, but Saqeeb sure feels he has just turned on the ignition and it is a long drive ahead. "I am glad that audiences liked Mere Dad Ki Maruti; we put in our best and now it feels good to see applause coming our way," says the actor, who comes to Chandigarh with the lead actress Rhea Chakraborty to say thanks to the city folks for being there!
Wedding designers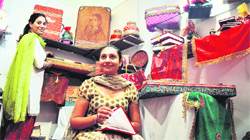 What makes a wedding special is the rasams and rituals. And here are these two young girls who are working hard to make these rituals more interesting and memorable. From the vanity boxes to chowkis to sit on while performing such rituals, from the fruit and sweet tokris to the jewellery and accessories boxes for the bride, from suitcases to 'matkis', from jaago to trousseau packaging-everything is being designed with elegance by this designer-duo.
Doc Talk


Truth about fillers
Dermal fillers are materials that we use to replace and augment skin tissue. Majority of our skin is made up of collagen bundles and a hydrating material between those. These create the shape and fullness that we see. But skin tissue can be lost because of heredity, sun exposure, muscle action, pressure, sleep positions, smoking, and weight loss or just with age.
Master Chef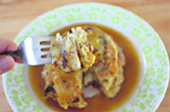 Go banana
Banana is available all the year round and loaded with an important mineral—potassium. So, let's give this simple fruit a makeover and what do we have—a caramelised sweet dish with the goodness of the fruit intact. You can have it on breakfast as well as in dinner for dessert.
star track
Deepika: Ranbir is still possessive about me!
chatter box