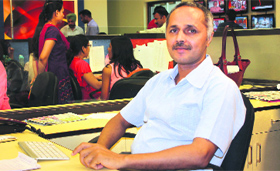 On a path less trodden
The image of SRK prancing in the mustard fields of Punjab might have been immortalised in cinema… Daljit Ami, a man of rural roots, knows too well it's nearly impossible and impractical to do so in real life. In fact, back in time he realised that the Punjab depicted in Bollywood and Pollywood is far removed from the actual reality.

LENS EYE: Daljit Ami
Young & Bold
The entertainment industry never really tires of controversies. It doesn't really matter how much is already going on, there is always space for one more rumour and some scope for one more storm. The latest to be to be kicking it up, Pakistani model-turned-actor Mathira, brings an understandable feeling of déjà vu and a comparison with Veena Malik with the same country and similar antecedents.
Game for it?
If you are a gaming buff, its time you wear your jogging shoes and head to the Elante Mall as Game4u brings a huge variety of gaming hardware, software and digital services to Chandigarh.


Graffiti

Aradhika & Sesh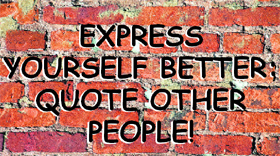 Slice of Italy
Italia! The very word itself is a synonym for heavenly cuisine. Recognised across the globe and all cultural divides, Italian food is associated with rich, red sauces, aromatic herbs and creamy, melt-in-your-mouth desserts. Outside of Italy, spaghetti bolognaises and pizza reign supreme as staples in most people's go-to menu items however, the Italian cuisine is greatly varied, an amazing adventure and so much more than pasta and pizza.
it's rocking
Shake a leg!
Well, he needs no introduction; for his previous song was associated with the widely imitated horse-riding dance and confess it you have tried the Gangnam style while you were drunk at the club or in your bedroom! For those who like it crazy, would have tried to pull it off in their bathrooms too!
Happy viewing
India's first Matrimonial channel Shagun TV be soon at your home. It will bring in a rich mix from across India, which features pre-nuptial and post-nuptial programmes, issues, relevant information etc.
star track


Long lost holidays


Loud and clear


The number game


Work in progress


Look who's back


Turn for the better
chatter box


Big screen for Anuj


Dance and Drama


Ticket to Bollywood


All set to dance


A nervous judge


Murder & mystery


Aashiqui 2