Virtual vanity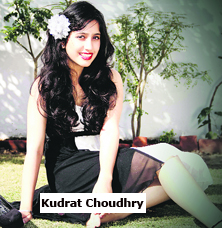 Uploading pictures on social networking sites is no longer the same. Some youngsters hold special photo-shoots for their online profiles...
Let's admit it; we are all, to some extent, a bunch of narcissists. For what is humility, but an indirect boast! If your thoughts are still not in tune with the idea, we suggest you log into your Facebook account and analyse the pompous show of self-obsession in the profile pictures of your friends, relatives and even you for that matter! It's a social dilemma; you've got to look good to be appreciated, to get those Facebook likes and compliments that will leave you in high spirits. We are all, after all, social beings!
Tryst with big screen
After a fruitful innings on television, Dhriti Saharan is coming up with movies in different languages…
While singing, dancing and television shows were just the beginning, Dhriti Saharan has now imprinted her acting talent on the big screen through the horizons of Punjabi, Telugu and Bengali movies. The biggest news that has hit the industry is the ban that has been lifted from her movie Sadda Haq. Along with that, she awaits the release of her Punjabi-Bengali bilingual Teri Meri Ik Jindri with Partho Ghosh and another Telugu film Love Touch with Jayant is set for a release soon.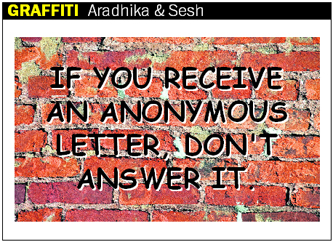 Beats, bar and Celebration
When the apocalypse struck on the music of the nation, the one man standing to take the charge, turn the table around and spin the world with his music was DJ Suketu aka Suketu Radia. Maybe that's why today he is ranked as the number one DJ. In Chandigarh Dj Suketu once again electrifies the hearts of the music lovers. Being the highest selling Indian DJs with the hits to his name like Pyar Zindagi Hai, Bin Tere Sanam, Woh Lamhe and Kya Khoob Lagti Ho and the recent remix of Kolaveri D becoming instant club classics in India, DJ Suketu now has 47,000 Facebook and 4000 plus fans on Twitter. Living with the dictum-live, love and dance the DJ spills some secrets of his life.
Astro turf
ARIES: You win over an enemy. Family life is charged with tension. Keep a strong check on your finances. Keep cool and maintain a low profile. A health crisis will strike. Tarot message: Do not swing away from your goal. Lucky colour: Mauve. Magic number: 49



Standing tall: Model Bianca Balti poses on the red carpet as she arrives for the screening of the film La Venus a la Fourrure (Venus in Fur) in competition during the 66th Cannes Film Festival in Cannes on Saturday. Photo: Reuters

Chatter box
River Monsters returns
River Monsters, a show that features biologist and fishing detective, Jeremy Wade, will return on Animal Planet with a new season on May 27, every night at 8.00 pm. The show aims to reveal the creatures that lurk in the murky depths of inland waterways. This season, Wade searches for the giant cousin of the piranha Viewers can follow him to Thailand where the adventurous angler goes in search of the largest freshwater fish, the giant freshwater stingray.
Confessions of a righteous saas
A warm personality and a powerhouse talent, Rupal Patel, cant get enough of her hit show Saath Nibhaana Saathiya. This NSD graduate talks about why she cherishes her role and what else she does in life.
Why do you think Saath Nibhaana Saathiya is a hit among the audiences?
I think that the show is popular because of the storyline and the saas-bahu relationship. My character, Kokila, is righteous and stands up for justice. She never accepts any wrongdoings from anyone.
GET PHYSICAL
Workout anytime, anywhere
Even if your are holidaying or if it is frequent travelling for business or nothing but sheer paucity of time....let there be no escape from your fitness routine! For the ones who do not want to miss on their fitness schedule while travelling or for those who want a quick, safe, easy and effective workout remedy at home, there is one sure shot solution: Sun salutation aka surya namaskar.
Big switch
Many Bollywood celebrities have lost considerable weight to look as glamorous or good as they do today. Here are some inspiring examples.
She was a fashion designing student and highly overweight. Salman Khan was her angel and asked her to shape up and become an actress. He cast her in Dabangg when she lost weight and the rest is history. Sonakshi is not thin by any standards but she is a healthy Indian girl and her desi image works for her. She has to watch what she eats and workout as well.
Stressbuster
Slow & steady
We are what we eat. Convenience food is something we start filling our stomach with when we are under stress. This is also synonymous with junk food eating. If we want to reduce our stress levels then eating well must be a part of a serious program .Every morsel we are consuming is leaving a certain impact on our mind and body.
Green thumb
Water management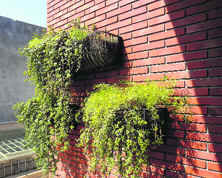 The temperature is soaring with every passing day and the plants need more water. It depends on the type of plants and how these are planted, whether in pots, soil or baskets. You have to fix priorities. Different types of plants are there in the garden. Some are fruit trees, in bearing, and there are vegetables too in the kitchen garden. Even their watering needs are different. There are plants in soil or in pots and even in baskets. The plants in pots are also of different nature. Some may need water everyday whereas others may skip a few days. You have to understand their need.
TREND SETTER
Glam up
Every person has a sense of style in his own right. Yet, there are only a few who'd attract the second glances, who have the power to make the camera go zoom on them. It could be tousled hair, it could be the torn jeans. Our this week's face in the crowd Deepshikha Sharma, 24, model-cum-doctor, believes in dressing up to the core.
A friend in need
There were reports that Sana Khan, the lead actress from Salman Khan's upcoming film Mental, had an arrest warrant against her by the Navi Mumbai police in connection with kidnapping of a minor girl. But Salman Khan, who has been away from twitter for quite a while, is back defending Sana's image. Tweeting his views about Sana's 'wrongful accusation' Salman posted, "Poor sana,so sad. 1st let her b cm famous then try n get sm publicity from her. This is the problem chappo any thing galat bhi ho toh".
Indulge
Mediterranean magic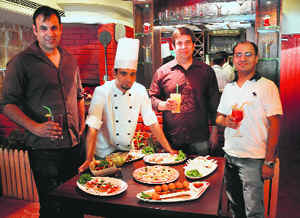 The food scene in Chandigarh has changed. The irresistible international cuisines which we once saw on television are now a reality. Here you can relish the flavours of Mediterranean food at the recently launched Ten Town, in Sector 26. The partners, Gaurav Sogi, Parv Goswami and Vivek Bhasin want to blend it all in and yet keep it fresh and unique. Ten Town, as the name suggests, will be offering food from ten towns of the Mediterranean region at a given time, namely from countries like Italy, Turkey, Lebanon, Morocco and Greece.
The colour buzz
Pink and peach to be the new trend for the summer 2013 look
How many times have you walked out of your house without makeup on? It's safe to say that it's a crazy idea. Be it eyeliner or just a lip gloss, it's just impossible to stay out of the fashion circuit which has so much to give to the customer these days. Colorbar Cosmetics has been recently opened a store in Elante Mall and with the notion to keep up with the latest style, the company announces pink and peach to be the new trend for the summer 2013 look at The Pewter Room Chandigarh.
A woman of many hats
Actress Tanishaa Mukerji seems to be following the footsteps of her grandfather S Mukherji's as we hear that the actress has stepped into the business side of films. Our source informs us, "Tanishaa has been working with her brother in law Ajay Devgan and had produced the recent hit Son of Sardaar. She has also been instrumental recently in having Ajay sign two huge deals with Dabur, which the brand seems to be extremely happy about. Tanishaa's business sense is remarkable and she seems to be extremely passionate about learning the ropes of production."