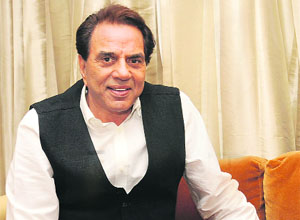 He-man & his hot brood
I was born to love … says Dharmendra and you believe him! The star, once ranked one among the 10 most good looking men in the world, comes across as a beautiful person. He looks great at 77, is doing action and raring to go.






heart-to-heart: Dharmendra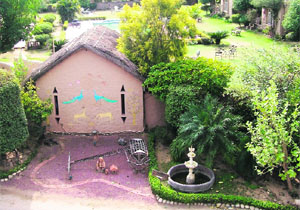 A perfect retreat
We understand you are bored of eating at a fine dining restaurant; in fact you remember half the things on the menu and you are in no mood for any other house party…the traffic is killing you. Hang in there as we spin a quick solution for you and this requires just about nothing except a small drive. Literally!



Aura vaseela

Indulge
Taste of India
Slathered with the robust flavours of Indian soil, the country cuisine tenders much insight into the evolution of its tradition and culture. With an attempt to converge the cuisines of various cities of India, Pride KC Hotel & Spa launched its fine dining Indian restaurant, Chingaari, on Friday. Well, for those of you who fancy grandeur and elegance while listening to live music as a band of ghazal singers entertain you, this is your ultimate respite from the usual eateries in the city.

kitchen king:

Chef Hemanti cooks up an array of delightful traditional cuisines.
GET PHYSICAL


The right composition
Body composition is an important determinant of your overall health. And if you want to lose weight then understanding this component becomes essential. Because when you say you want to lose weight, you actually mean that you want to, 'lose excess body fat'. So, there can be difference between losing weight and losing excess body fat. You can understand the difference by understanding the concept of body composition.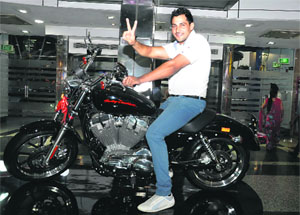 Winner takes it all!
The DLF City Centre has turned five and celebrated its anniversary through month- long fun-filled activities and shopping bonanzas. The celebration culminated in a big lucky draw–for a swanky Harley-Davidson Super Low worth Rs 5.7 lakhs.





haute wheels: Parminder Singh Saini

Tech world
Deepti Dang, trade marketing head of hp India, inaugurated a new hp World outlet in Sector 20-D promising the computer savvy, especially youngsters, an ultimate and unforgettable lifestyle experience.
star track
The rules of chasing
Country star Taylor Swift says that she likes to drop subtle hints when she likes guys but she would never chase them. While the 23-year-old Love Story singer has a number of tricks to show a guy when she is interested in him, Swift said she would never actively pursue someone, reported a website.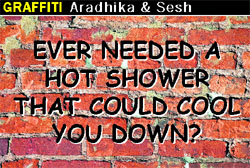 The costume drama


A bear hug


No sister act, this!


Genelia's tiffin service!


Kicking up a storm


The break point


I still struggle with eating disorder: Demi Lovato


Age no bar


Down and out


Action, by chance!


B-town's long lost lovers
chatter box
On a musical Journey
Sony Entertainment Television presents youngsters on the biggest platform where they will exhibit their talent. The channel all set to add melody to your weekends with the most dynamic singing reality show Indian Idol Junior, for the first time ever starting June 1. Bringing alive its theme Gaano Ka Wahi Jaadu, Ab Bachon Ki Aawaaz Mein, the Junior Idols will recreate the aura of music in their own distinct style, vying for the title of the first ever—Indian Idol Junior.



A tough step


A bold pursuit


Unlocking the locks


Health issues