Hand over Headley for a year, India tells US
New Delhi, June 2
India has asked the US to "temporarily" hand over LeT terrorist David Headley for a year and extradite his accomplice Tahawwur Hussain Rana to get more information about the conspiracy hatched to carry out Mumbai terror attacks.
Cabinet rejig likely by June 15
New Delhi, June 2
A Cabinet reshuffle to fill vacancies in the union council of ministers could take place by June 15 as consultations were on among the top leaders of the party, Congress sources said.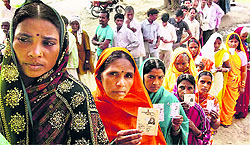 Bypoll in 4 states go off peacefully
New Delhi, June 2
Byelections for four Lok Sabha and five Assembly seats in four states went off peacefully today. The results of the elections will be announced on June 5.


Voters stand in a long queue to cast their votes for the Maharajganj Lok Sabha seat in Chhapra, Bihar, on Sunday. — PTI

TMC workers threatened voters in Howrah: Cong
Kolkata, June 2
The Congress today lodged a complaint with the Election Commission alleging that Trinamool Congress workers threatened voters in the presence of micro-observers at some booths in the Howrah Lok Sabha constituency where a bye-election was held.
Congress retort for Andhra defectors: Good riddance
New Delhi, June 2
Hitting out at leaders in Andhra Pradesh who have quit the party to join the TRS, the Congress today alleged that they have defected for personal gains and to ensure tickets for their kin in the coming elections and not for the Telangana cause.
Kejriwal to take on Sheila in Delhi poll

New Delhi, June 2
Delhi's political scene today saw an interesting development with Aam Aadmi Party (AAP) leader Arvind Kejriwal declaring a direct electoral fight against Chief Minister Sheila Dikshit in the forthcoming state Assembly elections.


Aam Aadmi Party leader Arvind Kejriwal gets signatures of people to contest coming Assembly elections, in New Delhi on Sunday. Tribune photo: Manas Ranjan Bhui

Antony leaves for Australia today


New Delhi, June 2
Defence Minister AK Antony embarks on a four-day sojourn to Australia, Singapore and Thailand tomorrow, heralding a new chapter in the country's strategic architecture in the region. He will have the distinction of being the first Indian Defence Minister to visit Australia, an area now described as Indo-Pacific.
Travel agency dupes 50 youths
Lucknow, June 2
Around 50 unemployed youths promised jobs in Saudi Arabia were in for a rude shock yesterday when the employment agents failed to turn up at the Lucknow international airport with their air tickets and travel documents.
Maternal instinct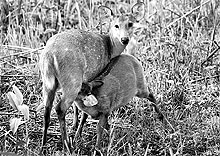 Mother-baby deer at the Dehing Patkai Wild Life Sanctuary in Tinsukia district, Assam, on Sunday. — PTI

Question mark over Mumbai race course
Mumbai, June 2
Horse racing, the only legal form of gambling existing in Mumbai, could come to an end if Shiv Sena leader Uddhav Thackeray has its way.
No laughter here, Forest Dept tells Hyderabad park visitors
Hyderabad, June 2
No laughing matter this! The members of a laughter club, who gather at a famous public park here every morning for a regular dose of laughing exercise, got a rude shock when the Forest Department issued a notice banning their entry.
Operation theatres in military hospitals to go hi-tech
Chandigarh, June 2
Operation theatres in military hospitals are set to get a new, sleek look, complete with the hi-tech razzle-dazzle that is in vogue at top hospitals.
A boost to tourism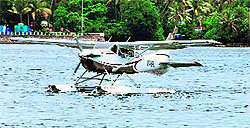 Country's first seaplane service:

A seaplane prepares to take off from the Ashtamudi Lake during the launch of the seaplane service by the Kerala Tourism Department in Kollam district on Sunday. — PTI

Mercury relents in North as HP, UP receive rain
New Delhi, June 2
Northern India enjoyed relatively less sweltering conditions today with mercury taking a dip in many parts of the region. Parts of Himachal Pradesh, Uttar Pradesh and Rajasthan received rainfall over the past 24 hours.
Rural posting for docs before postgraduation draws flak
New Delhi, June 2
The recent decision of the Board of Governors of the Medical Council of India (MCI) of a mandatory one-year rural posting for MBBS doctors for applying to postgraduate courses has not gone down well with both the Indian Medical Association and the Delhi Medical Association (DMA).
Forging ministers' letterheads to confirm tickets
New Delhi, June 2
A group of travel agents have used forged letterheads of Union ministers S Jaipal Reddy, Anand Sharma and K C Venugopal to get confirmed wait-listed rail tickets, police said today.