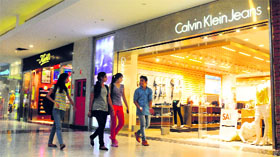 Brand new attraction
We catch three beauties in an animated discussion on the entrance of Elante. Point of contention - Zara, Mango or Kenneth Cole - which one to go to first! The newly opened mall has people, especially women, in tizzy because brands they hunt for abroad are available right at their doors. The euphoria is unmatched, going by the sheer number of footfalls the mall is getting.
Spirituality of dance
She's put the pretty arm form on a pedestal and merged Kuchipudi with rich mythologies, historical chronicles and searing commentaries. "More than anything else, your passion needs to be your core," Dr. Ananda Shankar Jayant, Bharatnatyam and Kuchipudi dancer puts the classical forms miles beyond a genre.
Money matters
There are all kinds of rules for business, all kinds of rules behind investing money. But the three basic things that are never supposed to go out of mind and sight - overwhelming, intimidating and scary.
TROUBLE SHOOTER
Understand your spouse
I request 10 minutes of quiet time from my wife when I get home but instead get accused that I don't have any respect for her problems which she wants to discuss with me. This has been going on for years. I try and avoid coming home till late as I dread it.


Graffiti Aradhika & Sesh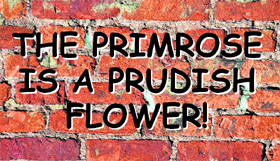 Sweating it out
As the heat and humidity is on its peak, even 15 minutes without an air-conditioner or a fan will leave you sweating. Sweat is an important human secretion and each person has not only unique finger prints, taste buds but also a unique different sweat odour.
Stress buster
Tap your inner happiness
Have you ever accessed the joy within? I am talking of connecting with your inner joy and letting it glow from within you, from every part of your being. Stress has taken over most of the lives in today's world.
Kid zone
Gaming and food ó a perfect recipe for kid's entertainment diet today. With perhaps this concept in mind, a new outlet of Kids Cafe opened in Panchkula-15 recently.
Pet passion
Gift of wings
Winged beings with furry bodies have always had great fascination for us humans and when we actually interact with them we wonder how the simile of anybody being bird brained came about.
star track


B-town, brands & big money


Of Freida Pinto & Facebook


Without a pause


Allís well that ends well
chatter box


Itís show time!


Ready to read


Never had issues with Sanaya: Barun


Crazy about shoes


Recipe for drama


Wedding bells