Sure shot
The importance of food can be judged from what Sir Bernard Shaw had to say about it. "No love is greater than the love of food," he said. And if it is accompanied by your favourite drink, well, then the love doubles. But before you start this love affair, you should have a fair idea about those things you will love--the food and drink. Scroll with us and check out how a particular food with a particular drink adds zing to your love.
Looking back in time
"When the issues of the past are not resolved, they keep coming back as fears," says Dr Newton Kondaveti, who was in Chandigarh with his wife, Lakshmi, to conduct a two-day long workshop on past life regression at hotel Shivalik View.


A starry affair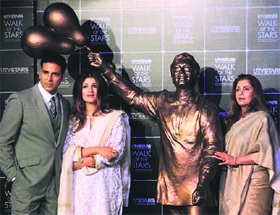 Bollywood actor Akshay Kumar, with wife Twinkle and mother-in-law Dimple Kapadia, at the unveiling of the statue of Rajesh Khanna at Bandra Bandstand in Mumbai. ó PTI
gyan zone
B-town voices, Punjabi screen
Punjabi cinema is already in fifth gear and its novelty is growing each passing day. For the first time, the Punjabi film industry will have Sonu Nigam, Master Saleem and Sonu Kakkar, lending their voices to the upcoming film, Jatt Airways, which will also feature Alfaaz of the Hai Mera Dill fame in the lead role along with Tulip Joshi.
Sustainable development
A crowded city with overloaded infrastructure is a reality. At the most fields make way for gardens and open spaces make way for terrace. Unfortunately, urban density no longer stands for nature. "This exhibition brings to Chandigarh some of the most sustainable architectural buildings by different architects," shares Tiphanie Fievet an architect.
Strings of the soul
Ever wondered what a sufi Punjabi rap, woven in a classical raga format, would sound like? Well, The Soul, a Delhi-based sufi fusion band, which has been performing live gigs at Peddlers sector 35, every Saturday, is all set to launch its new album, Saiyan Ji.


Graffiti Aradhika & Sesh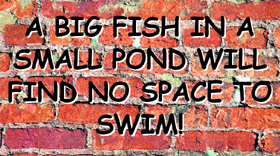 stress buster
Calm your mind & soul
A prolonged state of stress can lead to physical damage. Meditation does the opposite; it restores the body onto a calm state. It helps the body to repair itself and prevents new damage to the body due to stress.
Go-getter
A solid block
"I am an inquisitive person and I love to experiment," says Sowmya Singh, who is presently pursuing a bachelor's degree at the Chandigarh College of Architecture.
star track


In the lap of luxury


Zooming in on Chandan Roy Sanyal


Jenniferís work ethics


Of marriage and movies


An opinion piece


Adding some steam & spice
chatter box


The story unfolds


Party time


After the break


A magical act!


What a relief