Parantha platter
Parantha, it is believed, derives its name from parat, translated as layer. Indeed, crisp layers like in a puff pastry are the real joy of a well-made parantha, which is a staple pan-India, one-dish meal with many a regional twist
Pushpesh Pant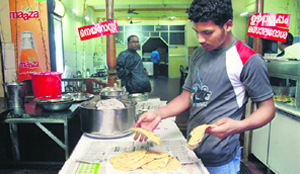 A parantha, or the layered bread, according to some food historians, was "created" by Arabs when their modest-looking breads encountered the puffed-up poori in Hindustan! This view is supported by the evidence or lack of it of the parantha's existence on the subcontinent in the ancient period. It was not long before the parantha became the beloved child of the Indian soil.
The Malabar parantha being packed for the customers at a food joint

---
ARTS
The doctor as artist
Frames of Reference, a photography exhibition by paediatric surgeon Amrish Vaidya is a study in abstract art
Surekha Kadapa-Bose
AS we walked into the coffee shop to talk about his passion, it was so easy to imagine him with his child patients — soft, gentle, calm and assuring. His silent gaze, while listening to the conversation, seemed to understand the unspoken thoughts and the bewilderment that was troubling us to understand his love for something entirely different from his professional pursuit.
A bride to remember
Many beautiful women have been subjects of paintings the world over but Sobha Singh's immortal work The Kangra Bride is special
Kamal Garewal
Drive to the Kangra valley on a clear day and try to reach by dusk to view the rays of the setting sun on the snows of the mighty Dhauladhars. There are many roads leading to Kangra. No matter which you take, you will know Kangra is not far when you see small villages, roadside teashops and homesteads, all with sloping grey slate roofs. We were unlucky with the weather. The mountains were shrouded in mist but you can't expect clear skies in Kangra in July. This is after all one of the wettest places in India.
---
Good health
Seeds of wellness
Seeds may be tiny but are big storehouses of many vital nutrients which boost immunity and prevent numerous diseases
Ishi Khosla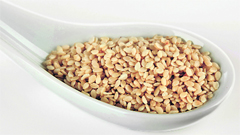 Traditionally, seeds have been used in the preparation of many delicacies. A must for pregnant and feeding mothers, these somewhere lost their place in processed urban diets. Research has unfolded their virtues and now these have acquired a health food status.
Sesame seeds are a good source of protein, vitamin E and calcium
---
Society
To be or not to be in the comfort zone
Ravia Gupta
Everyone has that special something for their hometown. It's just that right now they want something more and don't want their wings to be clipped. We try and find out why youngsters don't mind a nice short stay in Jammu, but completely rule out settling down here. Is it merely a job compulsion or something else?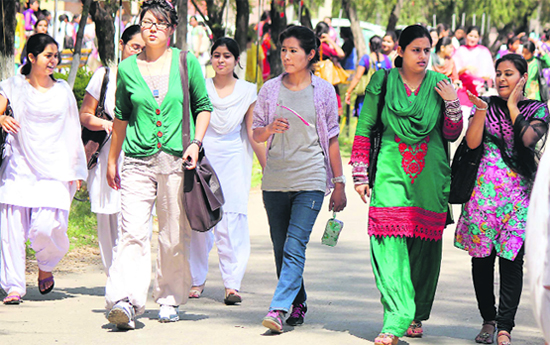 How many of them will leave their hometown? Students outside Government College for Women, Gandhi Nagar, Jammu. Tribune photo: Inderjeet Singh

The Royal Flush
Lalit Mohan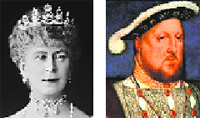 ON a visit to England a few years ago we went to the Hevr Castle in Kent where, nearly 500 years ago, Anne Boleyn lived while she was being courted by Henry VIII, and while she still had her head attached securely to her shoulders. We were shown on the upper floors the suite where the suitor would be lodged. In one corner was the toilet built especially for him..
---
TRAVEL
Cultural cauldron
An amalgam of Franco-German culture, Strasbourg in eastern France is home to many famous and historic buildings
Niku Sidhu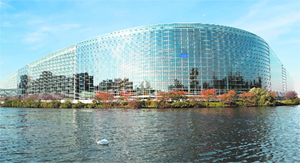 THE best of both France and Germany nestles alongside in the quaint border town of Strasbourg, the capital of the Alsace region in eastern France and the second largest port city on the Rhine. Historically, the region is German speaking, hence the name.


A view of the European Parliament
Leap of faith
Mona
ever thought of letting go with the wind, aiming into the calm waters deep below and the feeling that comes with it? Any adventure sport enthusiast can identify with this sensation. The good news is that it is available in India now. Experts from New Zealand, the country that specialises in bungee jumping, have brought it to Jumpin Heights, an extreme adventure sports zone, at Rishikesh, Uttarakhand. It is an initiative by two former army person Col Manoj Kumar and Capt Rahul Nigam.



From left: Flying fox offers you the sensation of 'flying' in the sky; bungee jumping is a once-in-lifetime experience

---
ENTERTAINMENT
Train of thought
From being a vehicle of transportation to becoming an important character, the train has been scripted and positioned in many imaginative ways in films
Shoma A. Chatterji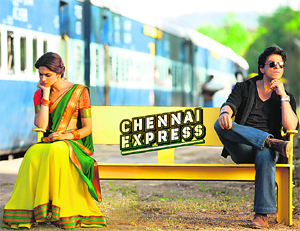 WITH the tremendous boxoffice success of Chennai Express, a good look at the role trains have played in films in terms of plot, theme, story, song situations, and even the titles of films, would be in order. Some of them could find a place in the film archive because of the imaginative ways in which these have been scripted and positioned. In early Indian films, travelling characters mostly used the train as a vehicle of transport.


Shah Rukh Khan and Deepika Padukone in a still from Chennai Express

Quirky perfectionist
Chandan Roy Sanyal, who loves to play eccentric roles on screen, admits to being a mad hatter of sorts in real life too. But the singular eccentricity of actor of films like Kaminey, D-Day and now Prague lies in going out of the way to add a cutting edge to his characters
Nonika Singh
ON screen, he is dark and menacing. In person, he confesses to be almost timid, a man who prefers to be invisible, an outsider, who delights in observing from the sidelights. Chandan Roy Sanyal lapping up praise post D Day in which he played the vengeful bhaanja with just the right degree of venom and spite says, "I am not what I am on screen where I tend to be expressive and flamboyant."