M A I N N E W S
In cash-starved Punjab, no old-age pension since June
Sanjeev Singh Bariana/TNS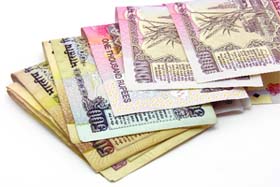 Chandigarh, September 11
Boisterous claims by Punjab Deputy Chief Minister Sukhbir Singh Badal about the robust state of finances mean nothing to lakhs of old-age pensioners, widows, disabled and dependent children enrolled under various welfare schemes of the state government. They have not received their monthly token amounts since June this year.
The state has 14.43 lakh old-age pensioners, 2.8 lakh widows, 1.19 lakh dependent children and 1.45 lakh disabled persons who are on the rolls of the state government for their monthly token welfare amounts.
The department of Social Welfare Women and Child Development has been waiting for clearance of outstanding bills worth around Rs 108 crore for old-age pension, Rs 21 crore for financial assistance to widows and destitute women, Rs 8.9 crore for dependent children and Rs 10.8 crore for the disabled. Each of the beneficiaries under these schemes gets Rs 250 per month. Bills for the month of May were cleared today.
"We have been communicated that we will be getting Rs 50 crore within a week to pay old-age pension. There is, however, no communication about the remaining bills," a senior officer said.
Speaking at Bhunder in Muktsar today, Chief Minister Parkash Singh Badal claimed he had asked the officers to clear outstanding dues (under social welfare schemes) "within a week" as "in this turbulent period even a small amount could be of great help".
A senior officer said "during the tenure of Capt Amarinder Singh, the state government had created a special fund for ensuring that payments under various social service schemes, including pensions, were not held back. Finances were to be made available out of payments for electricity bills and registration of land in towns".
Outstanding bills
Rs 108 crore for old-age pension
Rs 21 crore for assistance to widows and destitute women
Rs 8.9 crore for assistance to dependent children
Rs 10.8 crore for assistance to disabled persons
Mid-day meals in limbo
Instead of Rs 70 crore announced to have been released for mid-day meals recently, the Punjab Government has released only around Rs 50 crore and stopped the remaining payment. Expenditure on mid-day meals has been stopped for payment of salaries to teachers, it has been reliably learnt.