Bhojpuri blast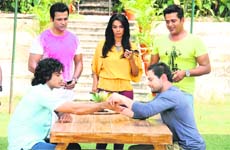 The Bachelorette Mansion opened its doors to welcome Bhojpuri superstar Ravi Kissen as a celebrity guest on The Bachelorette India – Mere Khayalon Ki Mallika. Known for his flamboyant image and a devilish taste for pranks, Ravi got the boys to wear bangles! Making the moment significant, Ravi Kissen explained that bangles were not just a feminine ornament but it represented the power of woman and their importance in our life.
Sporty spirit: On the sets of The Bachelorette India – Mere Khayalon Ki Mallika.
The second game, Kabbadi, saw the contestants divided into two teams and everyone had fun playing the game. One of the contestants, Jashn Singh, injured himself badly while playing and Ravi Kissen came to his rescue. He helped ease Jashn's pain with his healing techniques. Ravi shared his secrets not just of fitness, but even acting as he enacted some scenes from his movies. So, with some heavy gaming, healing touch and lots of action, the superstar of Bhojpuri films, Ravi Kissen, raised the spirits of everyone on the sets.
Romit makes a comeback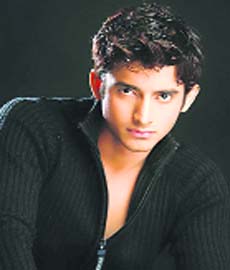 Returning to a show on public demand is a high that very few actors get. And Romit Raj is one of them. His popular character Varun on the hit show Adalat was killed, but now he has returned as the same character in the show. We catch up for more.
What brought you back to Adalat?
It was the love of the audiences I guess. While it was a creative decision to kill Varun earlier, it was yet again a creative decision to bring him back and I was glad to accept it. The viewers wanted to see KD (Ronit Roy) and Varun together, so they wrote mails to the channel and production house which is how this became possible.
Have you played multiple characters in the show?
Yes, I have donned almost ten-twelve disguises on the show be it for investigating a case or evading KD. I love the long hair and beard look, as I played a cannibal then, and that was the biggest case for Varun. When he died on the show, KD, who thought of him as a brother, was quite shocked.
You share a great rapport with Ronit Roy. What have you learnt from him?
I have learnt a lot from him. We have worked together for two years and we would chat about films, performances, books, music et al. He is like an elder brother. I have learnt to be tough and focused in life from him.
Have you tried your luck in films?
I have done a couple of films - Humdum and Gautam Ghose's Yatra starring Rekha and Nana Patker. Unfortunately, the kind of movies I was being offered didn't excite me. Television is a better route for me.
What did you do in the break?
I was a hands-on dad with my daughter Reha. She's 17 months and it is super-fun to be with her.
Brave act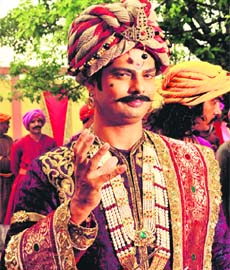 Aanand Goradiya was shooting a scene with his senapati for Maharana Pratap when there was an accident on the sets. Anand plays the treacherous and lecherous Rajput king Rao Sultan. His horse suddenly became violent and grabbed the leg of his senapati who was perched on his horse nearby. As if that was not enough, the horse rose on his hind legs and became restless due to which Anand lost his balance and fell off from it. The production house and technical staff rushed him to a nearby doctor and thankfully the X-rays revealed that no bones were broken. Although he suffered a muscle tear in his lower back, the brave man took painkiller injections and reported back for the shoot within two hours!
All is well: Aanand Goradiya
Exploring relations
Finally, Ekta Kapoor's show Mera Tera Rishta Purana, based on Manju Kapur's novel Custody, will be out. After being delayed, the show, which now stars Divyanka Tripathi and Karan Patel, who have replaced Cezanne Khan and Shruti Bapna, is a story about love, divorce and custody of kids. Buzz is that it might get a late night slot at 11 pm and be called Mohabbatein instead.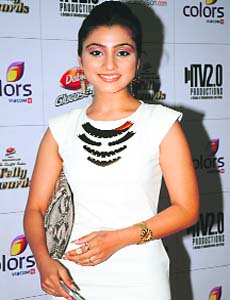 Show time
Pratigya producer Pearl Grey is working on her new fictional show based in Jhansi for Zee TV. Neha Marda aka Gehna of Balika Vadhu might be the lead. She had earlier been in talks for Pratigya 2 with the same production house, which never materialised.
LEAD on: Neha Marda
Playing the villain
Rashmi Sharma's Desh Ki Beti Nandini will soon pick up pace. Surendra Pal, who has done roles like Raja Daksh in Life OK's Mahadev and earlier of Dronacharaya in Mahabharat, will play the role of a political leader who will fight Nandini in the polls.
Mission possible
Anil Kapoor is still friends with Tom Cruise, whom he worked with in Mission: Impossible Ghost Protocol. He took tips from him on fitness and running. TC uses a special treadmill to train his legs for running.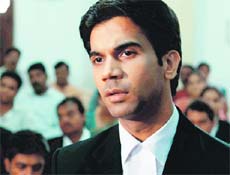 All paid
Slain lawyer Shahid Azmi's family would not take any free tickets for the screenings held across the city. They attended all the screenings and bought regular tickets.
A still from Shahid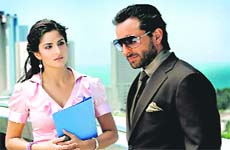 Off to Beirut
Saif Ali Khan and Katrina Kaif (untitled) -starrer which is a political crime thriller directed by Kabir Khan has taken off and shooting will begin in Beirut, Lebanon soon despite trouble in that region. They will also shoot in war-torn Syria later on. Crime scene: Saif Ali Khan & Katrina Kaif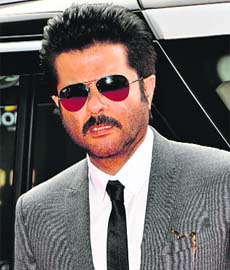 Busy 24X7
Anil Kapoor has become very busy with the shooting and promotions of 24. Yet, he takes out two hours everyday to listen to script narrations and reading them as there are many scripts coming his way.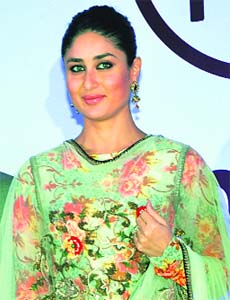 Retro look for Kareena
Kareena Kapoor Khan will have two distinct looks in Shuddhi. One look is set in the 1910s and the others in the 1960s. Manish Malhotra is creating costumes for her. She is also losing weight and will do the trials when she returns from Beirut.
Dress rehearsal: Kareena Kapoor Khan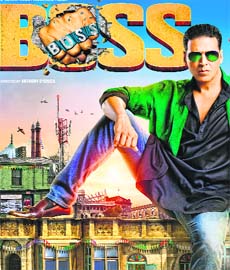 Yes Boss!
Akshay Kumar-starrer Boss has released to decent reviews and decent collections. The film has raked in Rs 39 crore in five days and that is not bad at all.