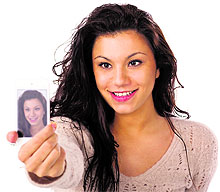 In the web, virtually
Selfie has been declared the word of the year by the prestigious Oxford Dictionaries. The usage of the word, which is first said to have come into existence barely in 2002, has increased by 17,000 per cent over the past 12 months! A typical lift off from social networking sites, 'selfie' defines life today — alone with your smartphone clicking one's own picture to be shared in the virtual world with thousands in just one click. How else has our virtual life permeated into our social fibre is what we checked out with people from the region.
Musical mashup
First time in India lends itself to a lot of queries and curiosity. Which is why, an interaction with DJ Tomcraft, is more like an opinion piece on his India tour.
Colours in bloom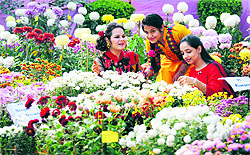 A riot of colours with bobbing heads big and small, in myriad hues is the scene in the lawns of the Sarabha Nagar gurudwara at the Chrysanthemum exhibition- cum- competition. A big centre roundel decorated with petals, colours of rangoli and religious decorated symbols was the cynosure of all eyes.


Visitors admiring flowers at the Chrysanthemum exhibition cum competition. Photo: Himanshu Mahajan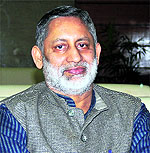 Words worth
Chandigarh Sahitya Akademi (CSA) held a two-tiered session at the UT Guest on Sunday. The morning session, Abhivyakti, showcased creative writers in Hindi, Punjabi and Urdu while the post-lunch session focused on writers who have made a name in the English language. Punita Bawa is a novelist and poet who recently brought out her book Neeljal ki Sonemachhlian. She recited some poems from her latest collection. Her poetry has a strong feminist streak evident in the themes, which revolve around the rights of women.
Brajendra Tripathi
Get the art deco look

Art deco style was developed following World War I, offering people a glamorous style for a new era. This style blended fashion, architecture, fabric and jewellery design, furniture, and interior design with sleek, smooth lines. It combined modern materials, movement, and the industrial trends of the time. Art deco was influenced by the art nouveau's use of motifs depicting nature; sunrises, flowers and shells however, the once loved organically, flowing lines were replaced with geometric and angular shapes.
it's happening
Vastram charms buyers
Vastram on at Kisan Bhawan-35 has got tremendous response. " We are here lots of artisans and a fresh supply of stock," says Harsh, a craftsman and president, SS Memorial Educational Society, Ropar which is registered with Development Commissioner (Handicrafts) Ministry Of Textile, Govt. Of India that has put up the exhibition. Here's what different states have brought for you
Weight watch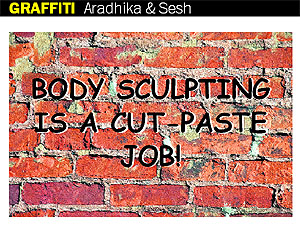 Watch what you eat
Emotional eating is a relatively common problem for both men and women. If you eat in response to your feelings, especially when you are not hungry, you are an emotional eater. Emotional eating means your emotions not your body dictate when and/or how much you eat.
stress buster
Boost your mood
We all at some time in our lives wish that we had a magic wand that could make stress disappear from our lives. If only we could make traffic go smooth, make our enemies love us, our boss always amicable and turn our jobs into a mixture of adventure and fun.



Beauty and the jury:

Jury members, US actress Patricia Clarkson (left) Iranian actress Golshifteh Farahani (second from left) and French actress Marion Cotillard (right) pose for photographers with Swedish actress Alicia Vikander as she holds her best actress award for the film Hotell during the 13th Marrakech International Film in Marrakech. — Agencies

star track
Katrina, the teaser
Katrina Kaif's song Kamli from Dhoom 3, which showcases her acrobatic moves as Aaliya, the acrobat diva, is now on air. The teaser lasts three seconds and is becoming all the rage!

Shilpa Shetty: Viaan is my world
chatter box
Of passion and talent
Buzz is that Shama Sikander, who is currently seen in the show, Baal Veer, loves to paint. She says, "It usually takes me around ten minutes to make one painting, although it depends heavily on the size of the canvas too. I like to make abstract art and I love to paint on the beach. My other hobby is photography. I like to click moments, anything and everything."