M A I N N E W S
Rs 65k-cr investment booster for Punjab
Ruchika M Khanna
Tribune News Service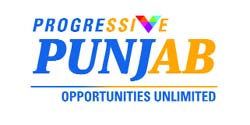 Chandigarh, December 10
The Progressive Punjab Investors Summit, the Punjab Government's mega effort to attract industrial investment, concluded today with the state signing over 90 MoUs during the day, entailing an investment of around Rs 10,000 crore. In all, 117 MoUs were signed during the two-day summit, promising an investment of around Rs 65,000 crore.
The second day of the summit saw participation by a galaxy of industry captains, including Vineet Nayyar, executive vice-president of Tech Mahindra; Kurush Grant, director of ITC Limited; Ness Wadia, managing director of Bombay Burmah Trading Corporation; Kamal Oswal, managing director of the Nahar group; and Rajendra Gupta of the Trident group.
Buoyed by the massive response to the summit, the state has decided to hold the event every year.
The next summit will be held in Ludhiana on December 9-10, 2014.
Most of the MoUs, which everybody referred to as memorandums of commitment, were in sectors such as real estate, health and skill development. While Tech Mahindra and Amity University promised to set up universities here, MoUs for some solar power projects, integrated townships and hospitals were also finalised.
However, technical sessions remained the highlight of the day. Sessions on light engineering and MSME (micro, small and medium enterprises), textiles, skill development and business opportunities in Taiwan saw good participation by industrial leaders.
A Taiwanese delegation, led by CTCI vice-chairman John H Lun and Taiwan India Business Association (TIBA), not only invited Punjabi entrepreneurs to invest in Taiwan, but also sought better trade ties between businessmen from the two sides. Lun later told The Tribune that he was so impressed with Punjab that he would shift the TIBA representative office to Punjab, where his company would set up a project for generating electricity from garbage.
Chief Minister Parkash Singh Badal, who was present during the valedictory address, congratulated the Deputy Chief Minister for pulling off the event successfully.
He said despite having limited resources, his government had been able to create world-class infrastructure in the state. He assured the industry of all possible help and said he was personally available to sort out any issues that an investor might have.
Good debut, innings to continue
The second and final day of the Progressive Punjab Investors Summit saw over 90 MoUs being signed, involving an investment of around Rs 10,000 cr
In all, 117 MoUs were signed during the two-day summit, promising an investment of around Rs 65,000 crore
Buoyed by the massive response to the summit, the state has decided to hold the event every year