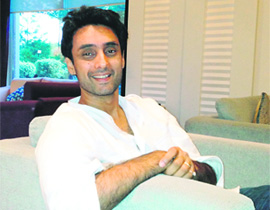 Jatt in trouble?


We threw our head back on couch, sat back easy; we knew the sun has just appeared from behind the clouds and it would shine bright for long. But just like an over-confident warrior, who has great faith on himself and his army, the entire Punjabi film fraternity was enjoying this sun when suddenly the clouds re-appeared from nowhere. And you still have to look up at the sky for they are still there!
LENS EYE: Anurag Singh, the director Punjabi film industry looks up to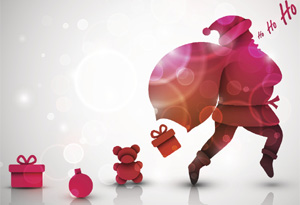 Jingle bells...
Festive affair For Marc Robinson, Christmas is a big affair. Festivities start much ahead of the day, so that the family can buy their gifts in peace. There are decorations; Christmas tree, presents and mirth all around. "Christmas is one happy, big day for us with plum cake and turkey for dinner," says Marc, model coordinator and choreographer. "What makes it extra special is being around with the family and loved ones."
Cover it up
Apart from Bollywood and cricket, there is one thing that we as Indians take very seriously to and that would be the weddings! Among all the panic and rush that goes on in the busy backdrop of a wedding, we often tend to take more errands at hand than we possibly can, including the decoration of the wedding trousseau. Having the first hand experience of the mad rush and turmoil that goes into making the wedding trousseau, Japneet Bawa has made a rather creative attempt at liberating the wedding folks of the worries associated with the trousseau as she launches her trousseau and home décor boutique, Wraps in Sector 26, Chandigarh.
She treads the write path
Largely the reserve of adults, Ishita Aggarwal has broken the age barrier and come out with her first novel, Lieable, published by OM Books. A mild-mannered girl with a smile that warms your heart, Ishita was exposed to story books early on as her father read them out to her when she was as young as four years. The world of spinning yarns caught her fancy at a tender age and it got her hooked on to reading and there has been no looking back since.
tune in
Spicy interlude
Whoever said we only ape the West? They certainly missed out on the most applauded musical performance in Indian cinema. Never mind the fact that sudden outbreak of song and dance has very little to do with the script or the characters. Yes, item numbers are a necessary evil. As for the lyrics, the less said the better. Take a body part, dissect it and choreograph it. Better still, speak of an explicit affair, an escapade. Anything that lends itself to titillation and publicity. As for the story, well that's the stuff you put between the intervals and weave around the song.
Future Shock
Yes Bose!
Going out for a New Year bash is passé. We don't want no driving out late at night, we don't want no spending oodles at a crowded party. Instead, we want to call all our friends home to have a party. This is what youngsters these days are thinking. It keeps the peeps happy as well! You're safe at home and the party can go on till wee hours of the morning. You might have the drinks and snacks all planned. But what's a party without great music? If you are yet to pick up a great sound system for yourself, here are some super suggestions: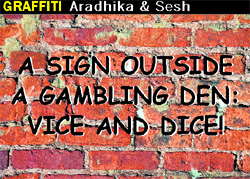 Doc Talk
Head on
The judicious use of hair conditioners and shampoos is vital for clean, strong and beautiful hair.
Master Chef
Sweet delight
It is time to bake yummy cakes for your friends and family. With strawberries we have created a visual gastronomically delightful cake that is bound to be a hit with all the members of your family - seniors and juniors both with Santa as the centre of attraction.
Jingle all the way
It is the season of joy and giving! While everyone is still zeroing down on options for Christmas celebrations, Elante, the beautifully smart mall is already set to for the yuletide festival.
star track
The secret
Actress and item girl Maryam Zakaria wants everyone to read The Secret by Rhonda Byrne because the book changed her life. She also wants to read The Magic and The Power.



Not invited


B-day wish


SRK needs no break!


No time


Of hair and hues


Being together


Grand opening


I am immune to success and failure: Kareena


I'm the happiest right now: Selena Gomez


Beyonce does it again


Britney's tumultuous past


A reunion for Friends


Family time for Nicole Kidman
chatter box
Split wide open
Emotional Atyachaar that is telecast on Bindaas, featured cases of cheating between couples in the entire season. Now the television series will telecast four special episodes in a series named-Shaadi Mein Atyachaar. They will showcase stories that go beyond the realms of cheating and about people who have battled out troublesome marriages including frauds, dowry, NRI marriages, prostitution and domestic violence.



With no regrets


Mansi calls it quits


Trashing rumours


The bong connection


Waiting for a nod


Up for a movie