An artist with a thousand tales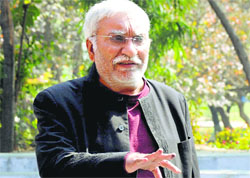 Life for him is like a river of words and words the most beautiful creation. Yet it's near impossible to sum up eminent artist Sidharth in words. Indeed, what do you make of a man who talks of painting as a sensual medium yet is in eternal quest of spirituality through his muse, who knows Gurbani by heart and spent six years in a Buddhist monastery, whose works fetch astronomical sums at auctions the world over yet he is ready to part with the same for a pittance.

master class: Sidharth
Back and forth in time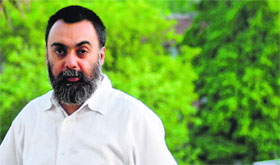 When Khushwant Singh sits to write, along with enjoying the process and making it pleasurable to his readers, he also wants to jot down something useful for society. The author of Sikhs Unlimited and Turbaned Tornado is out with his first fiction — Maharaja in Denims. In a talk with us, he shares notes with us.


LINE BY LINE: Khushwant Singh
Heart to heart
Even as a fan calls from a nondescript village in Orissa and claims ignorance about Priyanka Chopra's latest Bollywood outing Gunday, the actress isn't miffed about it. She politely briefs the fan about the film, its story, characters and requests him to watch the film in the nearest cinema hall.
GET PHYSICAL
Back to back
Number of young people who suffer from back pain in modern days is much greater than the number of young people who suffered from it in the previous generation. With modern technology, hovering over laptops, ipads and smartphones, most of the time we all in head-down position and that leads to strain the muscles in the neck and extends the pain down to spine.
Makeover magic
For the fashion and beauty conscious people in Chandigarh, there is now a new destination for all beauty and hair needs, GK & GUY. A unisex salon inaugurated in Sector 44-C is owned not by any businessman but by two hair specialists.


Graffiti Aradhika & Sesh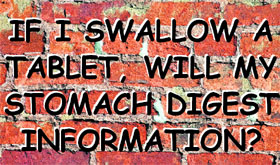 Pride of Persia
The mention of Persia tends to evoke the royal images of ornate chandeliers, rich carpets, hookahs lined against rustic walls, and a mild scent of roses wafting in the air.
Salsa to chatni
As one relishes the authentic Mexican food at Cinnamon, an all-day dining restaurant in Park Plaza, Sector 17, at the five-day-long Mexican Food Festival, one gets educated about the food culture of Mexico.
Oil is well!
Oil is an integral part of any Indian dish. But with so many options available and diet fads to make things further complicated, one is at a loss as which one to pick and which one to drop. Here is what the experts say…
STAR TRACK


Who will do Shuddhi?


Yes Bose!


Sara inspired by Kirron


Future of Fitoor


Big films, big year
chatter box


Childhood notes


Varied shades


Training hard


Melodrama grows