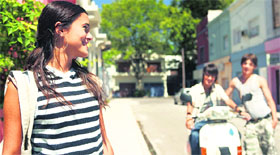 One line is enough!
Statutory warning: Try this at your own risk. There is a fair chance that these stunts might boomerang! We've seen and heard about the drooling mush, the gentleman kinds, the stalking kinds, the desi kinds; no matter what kind of love you have been a part of, there is one thing that has been common in all — those cheesy, those funny, sometimes effective pick up lines.
Up, close & personal
Unlike other days, it gets complicated on the Kiss Day. A rose on a Rose Day, teddy on the Teddy Day, chocolate on the Chocolate Day, hug on the Hug Day; so by that measure a kiss is a given on the Kiss Day – be it a humble peck on the cheek or the French version of it!


Graffiti Aradhika & Sesh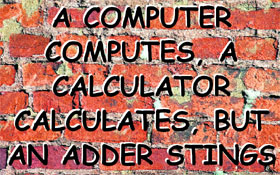 Fun element
The cast of upcoming Punjabi movie Ishq Brandy, in Ludhiana on Wednesday to promote the flick, was a happy bunch, quite satisfied with their efforts. The movie revolves around the life of three friends played by Roshan Prince, Binu Dhillon and Alfaaz. The plot moves from Punjab to Mauritius, where they go to attend a function. Wamiqa Gabbi and Japji Khaira play the female leads.
Romantic plan
A friend of a friend is emailing the scanned ad of a newspaper to his girlfriend every hour. The picture says, 'Gift your Valentine an iPhone 5c'.
star track


Yuvraj dating Neha?


Dare to dream


Words of wisdom


Read her lips!
chatter box


A sweet tune


Living the past


Proud dad