Point to be noted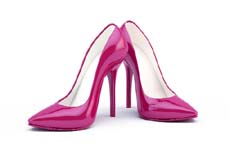 Shoes that squeeze the toes together might only make space for enough cramps but when has fashion taken written instructions from podiatrists? Donned by the gnomes to the court jesters in medieval England, pointy toed boots have always had a fair share of both the spotlight and scanner. King Henry II of England popularised the narrow pointed boots even though the legend has it that they hid his deformities.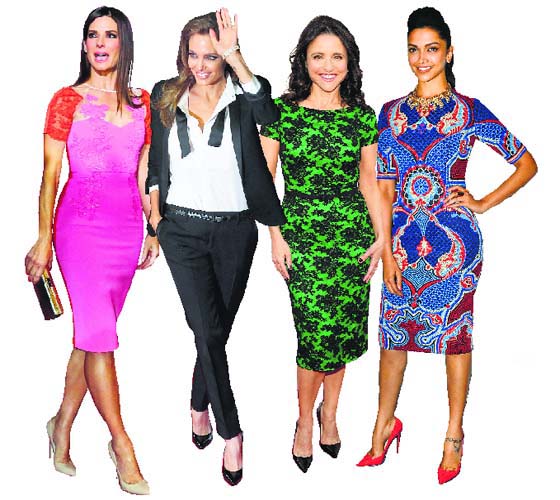 Shoe story: (L-R) Sandra Bullock, Angelina Jolie, Julia Louis Dreyfus and Deepika Padukone.
Words are all I have…
The sky decided to sprinkle some generous showers. A little later, the sun too decided to show up dragging along the cool breeze…nature had its own style of welcoming Bollywood singer Kailash Kher in Chandigarh on Saturday. Well, this is exactly what the singer thought about the sudden change in the weather.
Traditional moves
Those who truly believe in the age-old guru-shishya parampara, which is considered the essence of Indian art and culture, will agree with Rajendra Prasad's ideology, who had his father, Kundan Lal Gangani, as his guru. Says one of the finest exponents of kathak in the country, "All that I have achieved so far has been by the virtue of my father's blessings since he was also my guru."


In letter & spirit
Like with the most of the Indian diaspora, moving overseas infused a fresh perspective in his writings, opened new vistas and gave a chance to experience the power of the pen. Mintu Brar didn't shy away from calling a spade a spade.


Words of wisdom: Mintu Brar
vanity box
Brush off the residue
The list of brushes and what you use them for is just as important as how do you keep your brushes and how often should you clean them. Residue of old make-up, oil, grime, dead skin cells, bacteria…there is too much piling out there on the bristles to be scrubbed clean. Frequent cleaning of the vanity kit is as important as it is overlooked.
No body double for Hrithik
It was reported that Hrithik Roshan's action sequence in his next film Bang Bang was arranged for a body double following his brain surgery. But when he reached Shimla, the 40-year-old action hero was not happy with the arrangement and insisted on doing the scenes himself. The body double, however, will always be present at the shoot.
State of affair
After receiving accolades for performing exceptionally well in Highway, Alia Bhatt has got another reason to rejoice. The poster of Alia Bhatt's third film, 2 States is out and the poster looks really impressive.
Mahesh Bhatt to face the camera
Mahesh Bhatt is finally facing the camera after so many years of being in filmmaking! He will play a bald Buddhist monk in Mukul Misra's debut film Siddhartha. The two tell us more...
Try, try again
Himmatwala, Tamannah Bhatia's Bollywood debut was a massive debacle but she is back in Sajid Khan's Humshakals. She talks about Bollywood and more.