M A I N N E W S
Navy Chief steps down after sub fire
Admiral DK Joshi's resignation accepted * Vice-Admiral RK Dhowan is acting chief * 2 feared dead in Sindhuratna mishap
Tribune News Service
New Delhi/Mumbai, Feb 26
Navy Chief Admiral DK Joshi resigned following a naval accident involving submarine INS Sindhuratna this morning. His resignation has been accepted with immediate effect.
He is the first Navy Chief to quit the job. The only other time a Navy Chief left mid-tenure was when Admiral Vishnu Bhagwat was sacked on December 30, 1998, by the BJP-led NDA government for defying government orders.
"Taking moral responsibility for the accidents and incidents that have taken place during the past few months, Chief of Naval Staff Admiral DK Joshi today resigned from the post," Ministry of Defence spokesperson Sitanshu Kar said this evening.
The government accepted his resignation with immediate effect. Vice-Admiral RK Dhowan would be the officiating Navy Chief, pending appointment of a regular Chief, the MoD statement said.
Admiral Joshi, a specialised anti-submarine warfare officer, took over as the Navy Chief on August 31, 2012, and was to serve till August 2015. He was scheduled to take over as the Chairman of the Chiefs of Staff Committee (a body of three serving Chiefs) on August 1, 2014.
Smoke was reportedly noticed in a section of Submarine INS Sindhuratna early this morning while it was around 100 km west of Mumbai. Deputy Electrical Officer Lt Commander Kapish Muwal and Watch Keeping Officer Lt Manoranjan Kumar, who went missing after the accident, are feared dead. Seven sailors, who had fainted due to inhaling of smoke, were airlifted using naval helicopters from mid-sea to the Mumbai-based naval hospital INS Asvini. The submarine surfaced immediately after the accident and the entire crew came out.
Officials said the fire was in the third compartment of the 75m-long submarine. The 3,076-tonne, Kilo-Class vessel has six compartments.
The compartment where smoke was seen was locked lest the fire should engulf the entire vessel. INS Sindhuratna surfaced immediately after the accident and the Captain did a head count-around 70 officers and men were on board.
The submarine had just been refitted in India and was being tested out at sea for acceptance trials. It was not carrying any weapons or missiles.
The resignation
* While the government continues to repose its fullest trust and confidence in the service (the Navy), I consider my continuation as the Chief of Naval Staff untenable.
* I accept full moral responsibility for the above mentioned accidents/incidents... and resign with immediate effect. —Admiral DK Joshi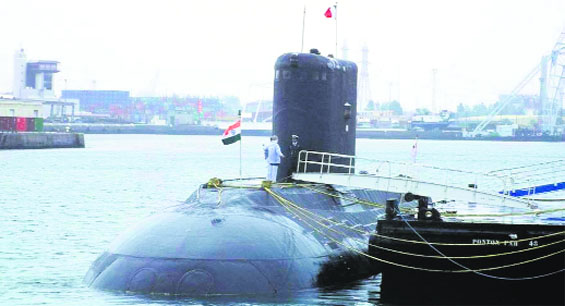 String of mishaps rocks sea force