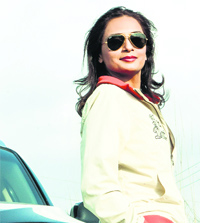 One woman army
Rrupaali Gupta is trying to break stereotypes attached to film producers. She works in tandem with the unit and cares for the cast of her film, Mr and Mrs 420
The man sitting on the editing table comes up with all kind of excuses to get rid of the woman sitting next to him. No amount of requests or almost-genuinely-sounding-excuses will make her leave the room. "I am everywhere and none can get rid of me," she laughs. The woman, Rrupaali Gupta, is no troublemaker, she is the producer of the Punjabi film, Mr and Mrs 420 releasing under her banner Friday Russh Motion Pictures on March 14. "Isn't this a reason enough, being producer does not mean just signing a cheque or waiting in a plush hotel room munching goodies.
The party goes on…

It doesn't need get late in the night to party right. First they obviate the reasons to party and now the time. "We are trying to introduce this concept called Sunday Sundowners, where you party through the day and right till the sun goes down," shares city based DJ Chryses, who opens for the Pune based one year old TripShot Crew. That's not where it ends. "We are also trying to introduce new genres like glitch-hop and dub step and the like. This is so that the crowd opens up to what's latest in the music industry," shares the Oxford graduate in sound engineering. He laughs, "I was better at music than in my engineering studies. I learnt deejaying on a software. Ever since I have had musical influences like Armin Van Buuren, Indecent Noise and Alienfila." He adds, "I am working on an album on progressive trance, for which nine tracks are already done. I like fusing various genres too, genres like trance, electro music, progressive trance."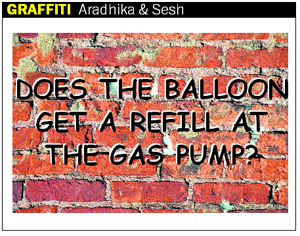 A family man
Everyone has a grand formula in life; for Bollywood actor Vivek Oberoi work is to be enjoyed, it makes life fun but it shouldn't be the sole focus! Just because he totally believes in this funda, Vivek goes on a holiday when his film does well. "Even if it doesn't, I still go on one," he laughs, as he shares how easy and difficult we can make our lives.
Raise a toast
It was his moment and Varun Sharma lapped up every bit of it. This Fukrey actor, along with the cast of his upcoming film Yaaran Da Katchup, catches up to say cheers to his surging career. Varun, who won the Zee Cine film awards and Star Guild awards in the best comic role category, is definitely creating a good amount of space for himself in this industry. In addition to this, he has been able to lap up the nomination for the Stardust and IIFA awards.
Astro turf
ARIES: Your lover may be insistent on your amorous attention, whether you are in the mood or not. Do your best to comply and satisfy them. Employment affairs may be somewhat unsettled.
The year ahead
If your birthday is March 3...
Do not be lured into dubious money ventures. Investment should be handled with extreme care. Misunderstanding with superiors and non co-operation from the colleagues may disturb you. Though business will be normal, many problems can crop up suddenly, especially from the government departments.
Chatter box
Of people, for people
Shilpa Shetty and Raj Kundra are soon going to produce a TV show on NDTV profit. The show will feature common people who work towards the betterment of society. These unsung heroes will be profiled in a documentary format.
Stress buster
For a happier you
We all go through some form of stress at some time in our lives. But each one of us reacts differently to it. Sometimes stressful situations stick to us only because we hold on to them. We have a natural tendency to attract negative feelings or conflicts. There are many ways of changing our situations, all we need to do is let go of these feelings of stress and anger and making peace with ourselves.
Star track
Shopping on the house!
Pop star Beyonce Knowles reportedly spent more than three hours looking for new outfits at a high street fashion store. The 32-year-old singer, who happened to be in London for her Mrs Carter World Tour's concert, was recently offered to shop for free at the city's Topshop store, reported a website. "Topshop boss Sir Philip Green had personally invited Beyonce to go and take whatever she wanted.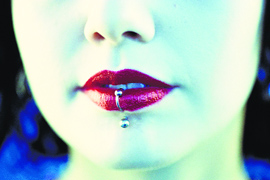 Doc Talk
Piercing truth
Body piercing has become a fashion mania as more and more youngsters (both the genders) are getting their body parts pierced for that trendy look. Apart from the traditional piercing on the nose and ears, the silver and golden studs piercing the eyebrows, lower lip, tongue, navel, nose, inner concha, helix and the cartilaginous part of ears are the new craze.
Fashion funda
Going Dutch
After the long innings of skinny jeans, wide-bottom calf-length Dutch pants make an entry into the fashion scene Priyanka Kakkar used bling in her last collection at the WLIFW and she used it beautifully, in strips and designs. In the industry from 2007, her collection is always a pleasure to watch. She believes that bling adds zing to clothes and here she suggests how to use.