M A I N N E W S
Coal scam: CBI files first chargesheet
More papers to be submitted by March 27
New Delhi, March 10
The CBI today filed its first chargesheet in a Delhi court in coal blocks allocation case against Navabharat Power Pvt Ltd and its two directors accusing them of conspiring and cheating by allegedly misrepresenting facts to "embellish" its applications to get allotments between 2006 and 2009.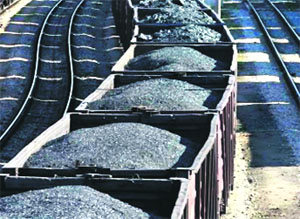 This is the first chargesheet filed by the CBI out of 16 FIRs lodged by it till date in the multi-crore scam against various firms and top corporates, also including industrialist Kumar Mangalam Birla and Congress MP Naveen Jindal.
The CBI's move to file the chargesheet before the trial court today came hours before it was scheduled to apprise the Supreme Court about their ongoing investigation in the case.
Agency sources said Navabharat Power Pvt Ltd, its two directors-- P Trivikrama Prasad and Y Harish Chandra Prasad--were named as accused in the charge sheet filed before Special CBI Judge Madhu Jain. They have been chargesheeted under Sections 420(cheating) and 120-B (criminal conspiracy) of the IPC, sources said.
Surprisingly, the chargesheet makes no mention of provisions of Prevention of Corruption Act which was slapped against them in the FIR lodged on September 3, 2012.
Sources, however, added that CBI has said in its 32-page final report that the probe against unknown public servants in the case is underway and they may file a supplementary charge sheet soon.
They said only the operative portion of the chargesheet has been filed before the court today and the CBI is likely to file the documents and annexures by March 27, the next date of hearing in the case.
The CBI in its FIR filed on September 3, 2012, had named Navabharat Power Pvt Ltd, its two directors along with some unknown public servants of the Ministry of Coal and others in the case. — PTI
16 FIRs to date

This is the first chargesheet filed by the CBI out of 16 FIRs lodged by it till date in the multi-crore scam against various firms and top corporates, also including industrialist Kumar Mangalam Birla and Congress MP Naveen Jindal

Agency sources said Navabharat Power Pvt Ltd, its two directors-- P Trivikrama Prasad and Y Harish Chandra Prasad--were named as accused in the chargesheet

Sources, however, said the CBI has said in its 32-page final report that the probe against unknown public servants in the case is underway and they may file a supplementary chargesheet soon

They said only the operative portion of the chargesheet has been filed before the court and the CBI is likely to file the documents and annexures by March 27, the next date of hearing in the case