ENTERTAINMENT

FOOD TALK

CONSUMERS BEWARE!

GOOD MOTORING

LIFE'S LESSONS

MUSIC ZONE

FRUIT FACTS

WEBSIDE HUMOUR

CROSSWORD

WEEKLY HOROSCOPE
EARLIER FEATURE

CHANNEL SURFER

ULTA-PULTA

TELEVISION

GLOBOSCOPE

GARDEN LIFE

NATURE

FASHION

BRIDGE
Hands-on mantra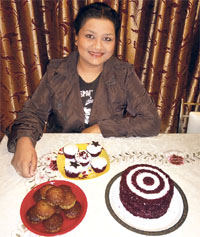 Creating something that you can eat, wear or operate or sit on, is tremendously satisfying and perhaps the reason for the huge popularity of do- it-yourself sites
Aradhika Sharma
DO it Yourself or the DIY trend is gaining immense popularity as people go ahead and do things with their own hands, instead of depending on the marketplace for their needs. Armed with the knowhow and the material, they create things of their interest. DIY is not just about learning, but actually doing. Working with their hands, the DIYers create something new.

DIY baker: Anupriya not only uses her love for baking to fulfil herself but also to reach out to people
---
ARTS
Music zone
Saurabh & Gaurav
Impressive world music with blend of the emotional and political
Tinariwen - Emmaar (Anti)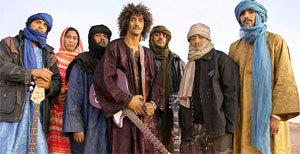 Grammy-winning Tinariwen is a hard rocking blues band formed in a refugee camp in Libya in the early 1980s, made up of nomadic Touaregs from the Malian Sahara desert. Forced to flee their native soil due to political trouble in northern Mali, these eight Tuareg musicians from the Sahara decided to record their sixth LP in the more stable deserts of Joshua Tree, California.

Tune in
---
Fitness
good health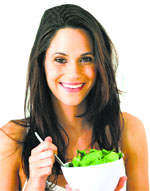 A plateful of health
Chinese, Thai, Japanese, Mediterranean, American or Indian — which is the healthiest cuisine?
Dr Ishi Khosla
THE world has truly shrunk and it can't be better illustrated, when it comes to food. You can enjoy a variety of cuisines from across the world in your own city — be it Chinese, Thai, Japanese, Mediterranean, Lebanese, Mexican or Middle-East. Even local regional foods are available all across India — Chettinad, Kashmiri, Hyderabadi, etc. It may be worthwhile to evaluate some of the popular ones on their health scores.
Gear up to work out
A good work-out gear is the right mix of comfort and style
Neeraj Mehta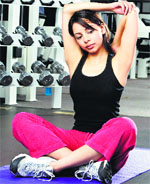 Choosing the right fitness clothing is important to stay comfortable and avoid embarrassing disasters at the gym. Investing in some stylish yet comfortable workout clothing is a good motivation to get you moving, whether you're hitting the gym, heading for outdoors or exercising in the comfort of your own home. One should be appropriately dressed up to give your workout a good support, necessary comfort and confidence. A lot of national and international brands are available in the market, but one should not be brand conscious but rather comfort conscious.

For floor exercises or stretches, fitted lycra-mix fabrics that wick away sweat are a good choice

---
Society
Unite to beat the tuition bugbear
Cutting down on coaching classes and hectic commuting, a few enterprising women are tutoring each others' kids
Kanwalpreet
AS far as the present generation of mothers is concerned, it is a 24x7 job for them. Most of them received good education and to work or not to was an option. While some picked up jobs and juggled work pressures with raising families, others became homemakers.
Never too late to learn the woofs & bow wows of petiquette
People are expected to mind babies at the movies, in-flight or as guests but talk of minding pets and they get hurt
Aditi Garg
YOU cuddle them, feed them, kiss them, let them lie in in your bed and snuggle with you on the sofa. For most, this would be their baby but for others it would be a canine or feline. While they may love to cuddle with them on their sofa, their guests may not agree.
---
TraveL
Ambling around Prague
Built on seven hills, the city is a fascinating maze of beautiful structures with spires that soar proudly towards the sky
Tanushree Podder
THE city is known by many names. Some call it the city of a hundred spires, others as the Paris of the East, yet others know it as the Gothic City. Call it by any name, Prague is undeniably the most beautiful capital of Europe. Built on seven hills, the city is a fascinating maze of beautiful structures with spires that soar proudly towards the sky.




Built on seven hills, the city is a fascinating maze of beautiful structures with spires that soar proudly towards the sky

Globe trotting
---
Entertainment
Power actors
Marking a clear shift in gender dynamics, Bollywood embraces films spearheaded by female protagonists
Saibal Chatterjee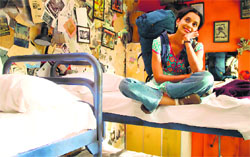 Sometime last year, Kangana Ranaut was seen in a film titled Rajjo. It had the underrated actress in the role of a fragile nautch girl from a Mumbai kotha who seeks to break free and give herself a better life. Unfortunately, neither the film nor the performance is likely to be remembered. The reason: Rajjo, weighed down by a poor script and ineffective direction, tanked at the boxoffice.
Kangana Ranaut in a still from Queen, which has no male lead in the conventional sense of the term
This Queen of Hearts can take a big bow
With Queen, Hindi cinema gets a heroine who has the chutzpah to walk into the sunset alone and be happy with her life
Aruti Nayar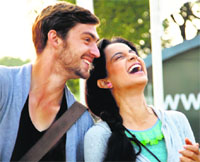 WOW", is the spontaneous response when you come out of the theatre after watching Queen. Here's a protagonist who makes you smile, laugh and get all moist-eyed as you journey from innocence to experience with her. Viewers bat, and cheer for her as she evolves from being a gauche and diffident Rani from Rajouri who is content to wait for marriage to a self-confident woman of the world very much her own person. She is without the need to seek others' approval or justify her choices and actions.
Kangana Ranaut-starrer Queen turns well-worn and commonly accepted notions on their head
---