Tell-tale videos
A group of dancers in the backdrop, attired in traditional clothes or some completely out of sync dresses; an actor and actress running around in the khet or maybe sitting in a café at a place that looks like Canada. Or better still, a group of friends moving around in an open Gypsy…this was what Punjabi music videos were all about sometimes back — no concept, no topical location and no thought.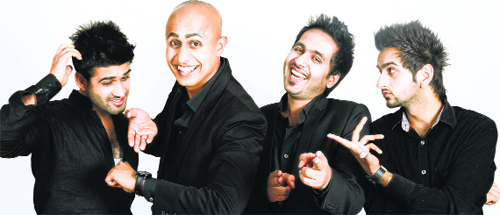 (L-R) Enn Syan, Navjit Bhuttar, Arvinder Khaira and Varinderpal Bains of Virsa Arts have re-defined the art of making Punjabi music videos
Wings of free thought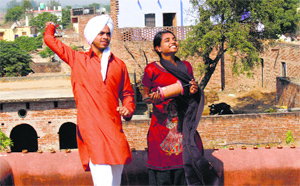 Freedom is being able to break away from the shackles of society and even propriety! Freedom is in being able to detach and then disappear…or freedom in love? Can there ever be ownership in relationships? Love is as universal as elusive; just some of the thought-provoking concepts that the TV film Atithi, set in contemporary rural Punjab, explores. "The 55-minute Hindi film is an adaptation of story titled The Visitor by Rabindranath Tagore," the director Gyandev Singh, fills in the initial blanks on why he chose the story for adaptation.

A still from Atithi

Talent unlimited
While Kavi Shastri soothed the concerns of our lurking thoughts, which troubled us much about defining him as an actor, a comedian, or a host, he also very unconsciously offers us the wisdom of contentment. "I think Kavi Shastri is neither a comedian, nor an actor or a host. Kavi is just happy," says Kavi, who is a well-known name in the television and theatre scene in UK. He is now making waves in the Indian entertainment industry with an upcoming show, Love By Chance, on UTV Bindass, where he will be seen as the host.
Wear about
Classic choice
It is post the success of Queen that her acting career has taken an upward swing, but Lisa Hayden has always been one of the favourites in the fashion world. She has never gone wrong with fashion, or probably she is a clothes horse, who can carry off whatever she puts on, be it a black-golden number from Namrata Joshipura's latest collection or Shivann &Narresh's black maxi dress. At her recent outing at the CN Wadia Gold Cup in Mumbai, she wore a Wendell Rodricks' little black dress and she got it all right once again.
Weight watch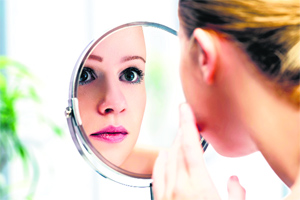 Eat right to fight age
A healthy body starts with a healthy mind and of course with a healthy diet. It is not about squeezing into a size zero or trying to lose kilos; rather one should have 'fit' looks and feel better than looking 'thin'.
Slow metabolism
A person in 20s is different from that in the 30s and in 30s different from that in 40s and so on, as far as his metabolism is concerned. You often find people saying he or she weighed just 42 or 45 kilos in their early 20s, but gained later on. Admittedly, there was a lot more activity and energy then, but as they get older they don't need as many calories as their metabolism also slows down. As a result they start burning lesser calories and a lot more calories are spared, which adds on to their weight.
Shake a leg
The Shiamak Davar Institute for the Performing Arts (SDIPA) brings Summer Funk to Chandigarh where dance enthusiasts from across the city can learn Shiamak Style (Contemporary), the cool moves of Shabop (Hip Hop and Street Funk) and the trademark Bollywood Jazz, culminating into a grand stage extravaganza — the Summer Funk Show.
It's Rocking
No Problem!
For those of you longing for a brand new tune, Problem is the first single from Ariana Grande's sophomore album. The song features recording artist Iggy Azalea while Big Sean whispers part of the chorus, but is not a featured artist. The song is about knowing you'd be better off without someone but you can't resist them and need them no matter what! The song is listed on the third number on Billboard top 100.
Par Excellence
Fix that slice
The slice is one of the most common mistakes in golf and approximately two of every three golfers face this problem especially with the longer clubs. The reason for a slice is that the club face is open to the path of the club. The problem could be a faulty out to in or over the top path or the club face being too open.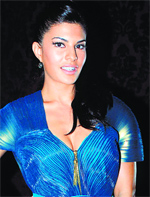 Mama's darling
Jacqueline Fernandez is a complete mama's girl. She travels to Bahrain on several occasions to spend time with her mother and looks like her mother too which is great because she looks gorgeous. She talks about her mom, shooting for Kick, and more.
Beauty talk
I think the profession I am in, I have to look good so I ensure that my hair and skin look great all the time because I endorse beauty brands. I work out and swim to stay in shape. I also eat right, especially a lot of salads and juices which are great for the summer.
Mature thought
Actress Mishti, whose debut in Kaanchi received a lukewarm response, says she feels she has grown and matured, thanks to the one weekend when the Subhash Ghai film hit the screens. Kaanchi released April 25. Now that Mishti is said to be doing another film with Ghai and this time starring Salman Khan, she says all the flak has made her stronger and wiser.
Sonakshi impresses Rajinikanth
Cinematic icon Rajinikanth, who is working with Sonakshi Sinha for a Tamil film, is said to be impressed with Bollywood actress' acting and quick adaptability. Sonakshi is making her Tamil debut with Rajinikanth-starrer Lingaa and they were both seen shooting in Mysore lately.
Jaya Bachchan lashes out
It is known to all that Jaya Bachchan's equation with media is not so good. Couple of times, media has had to face the heat of the veteran actress and yet again Jaya lost her cool recently when inquired over megastar Amitabh Bachchan's health.
Victoria sings again
Singer-turned-fashion designer Victoria Beckham gave an impromptu show while in a bar in Singapore. The former Spice Girl band member went back to her days as a pop star by spinning some records before grabbing hold of a microphone and sitting on top of a piano to treat fans to a rare performance.
I am a very spiritual person: Tiger
Newcomer Tiger Shroff says he visited the holy city of Varanasi, ahead of the release of his Bollywood debut Heropanti, as he needed the Almighty's blessing for his film's success. Tiger, 23, the son of Bollywood actor Jackie Shroff will be seen in the film opposite Kriti Sanon.
Carey happy to be home
Actress Carey Mulligan says there is something special about working in her hometown and that it is refreshing to see her family after a long day on set here.
Wedding bells
Deepika Singh and Rohit Raj Goyal got married on May 2. Post that there are a handful of celebrities who will solemnise their relationship this year. We take a look...
As grand as it gets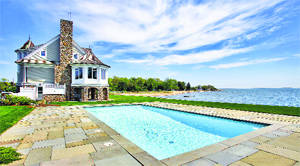 India's favourite lifestyle channel, TLC, brings an all-new season of Epic that will feature the most expensive, excessive and outrageous extravagances people indulge in. The series will follow passionate individuals that create the best and biggest way of life from massive log homes to fascinating American castles to high-tech over-the-top bathrooms, rotating houses or even backyards with private racetracks or sport courts suspended over cliffs, and much more.
The year ahead
If your birthday is May 13...
Astro Turf
ARIES: Sacrifices made today can put you in a far better position in the future. For promotion talk to your boss. Real estate transactions should not be started. Sudden travel plans could be distracting. BP patients: Get more rest.