Letís play mud-slinging!
Sling it on. It doesn't hurt, not at all; the weapon is mere muck and mud, not bullets and bombs. It doesn't cause any bruise or injury. After all what can loose soil do! Even if you hit it hard, below the belt, the opponent won't bleed; all he would do in defence is sling some at you, targeting your reputation.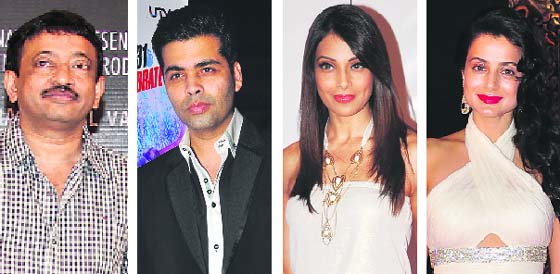 War of words: Ram Gopal Varma and Karan Johar; Bipasha Basu & Amisha Patel

Creative call
At least in this part of the world, most people's perception of Polish cinema begins and ends with Roman Polanski. Never mind the fact that the poster boy of art house made films in Poland, UK, France and the US. "I have seen many films from Poland. Polish cinema has a strong influence of their culture and history.

Judgemental mode: Tapesh Sharma




Some rhythm and romance
Aman Sarang does what he loves. Dividing his time between England and India, he is happy following his passion-profession singing. In Chandigarh, on Sunday, for the release of his debut album Rabb Sajna, Aman opened up on his journey.

In sync: Aman Sarang Photo: S Chandan



No holds bar-red
Home entertainment is becoming more popular with families. Reasons are varied like young children at home, floor space allows for it, flexibility, working hours, freedom and privacy. And one key essential component of home entertainment is the bar. Cheers to that!
Change ahead
Have you ever felt that something is holding you back from living your life to the fullest? Do you feel stressed sometimes and feel a lack of motivation to make changes? Do you feel you are not doing what you are good at doing? If answer to all these questions is yes, it leads to one conclusion that whatever it is that is holding you back from living your full potential is a certain level of stress.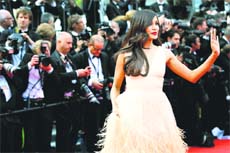 Cynosure of all eyes : Actress Freida Pinto poses as she arrives for the screening of Saint-Laurent at the 67th International Film Festival, Cannes, Southern France. ó AP/PTI
Best bet!
Chilis Bar & Grill is adjudged to be Elante Mall's best restaurant. American chain Chilis Bar & Grill opened its first outlet in Chandigarh in April 2013 at Elante Mall. The restaurant is part of the 1500 outlets worldwide of this International Chain that are spread over 32 countries.
Right notes
He rose to fame on the front burner of his liturgical genius as he penned the popular ghazal, Thodi Thodi Piya Karo, which was sung by Pankaj Uthas and since there was no looking back for Shamlal Rakesh.
From behind the scenes
Mohit Suri's keenly awaited Ek Villain has been in news for all the right reasons. Mohit was keen on shooting an important sequence involving a peacock. Since it is difficult to shoot with the bird in India, the crew flew to Mauritius to capture its glory for the song Galliyan.
One for the hubby
Actress Kristen Bell says she gets spoiled by her very romantic husband Dax Shepard. The Frozen actress married the 39-year-old actor last October in a low-key ceremony and the couple still make sure they spend enough quality time together, reported a magazine.