By Karuna Goswamy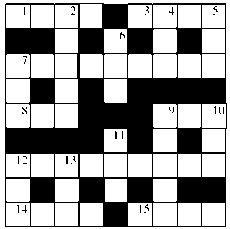 Across
1. Deficient in colour.
3. Country in the Middle East.
7. An earlier occurrence prior in time.
8. Trans.
9. Structure holding the waters of a river in a reservoir.
12. The art of negotiation.
14. Another name for Ireland.
15. Unit for measuring a computer memory.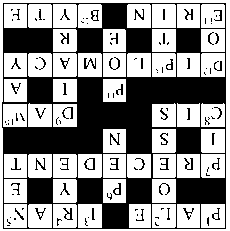 Down
2. Unstratified layer of buff coloured soil.
4. Cereal used in bread.
5. A meshed fabric.
6. Implement for writing.
7. Picture (abbrev.).
9. Small note book for writing personal notes.
10. A month of the year.
11. Edgar Allen —— British writer of suspense fiction.
12. Female deer.