1. Identify the stamp.

2. When was the stamp issued?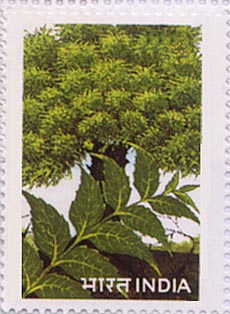 3. In which denomination was it issued.
4. Who has printed the stamp.
5. On what occasion was the stamp issued?
6. What is the monetary unit of Barbuda?
7. If a stamp bears the name Ionikon Kpatoe, can you tell the name of the country which has issued it?
8. What is the full form of Regd. in philately?
Answers
1. Neem tree.
2. 10.12.98
3. 300 paise.
4. Calcutta Security Printers Ltd.
5. Celebration of completion of 50 years in the service of Indian pharmaceutical.
6. 1 East Caribbean $ of 100 cents.
7. Ionian Islands.
8. Registered.
— N.W.