Questions
1. Identify the stamp.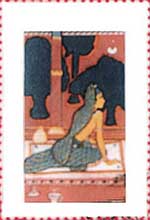 2. When was it issued?
3. In what denomination was it issued?
4. What is depicted on the stamp?
5. For what occasion was the stamp issued?
6. What is the monetary unit of Vanuatu?
7. If a stamp bears the name CGHS, can you tell the name of the country which has issued it?
8. What does the word frama mean in philately?