Sunday, June 16, 2002, Chandigarh, India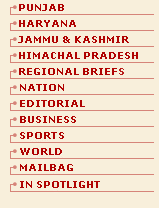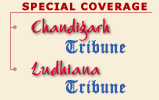 E D I T O R I A L P A G E
| | | |
| --- | --- | --- |
| | PERSPECTIVE | |
SPECIAL FOCUS
Reducing the infant mortality rate a big challenge

If Lanka could succeed, why can't we?
Shalina Mehta
Newland once said that infant mortality is a much better measure of the general economic and social well-being of society rather than high per capita income. This concern has suddenly acquired urgency in our planning process.

How Punjab can do it
Inder Jit Singh
Infant mortality is an important index of the level of socio-economic development and quality of life. It is a sensitive indicator of the availability; utilisation and effectiveness of healthcare, particularly prenatal care and is commonly used for monitoring and evolving population and health programmes and policies.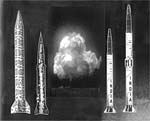 Averting Indo-Pak nuclear war in mankind's interest
Abu Abraham
In the morning, war clouds gather and obscure the sun. Thunder and lightning flash across the sky. In the evening, the sky is clear and blue and a silvery moon shines.
Two voices of America
June 15, 2002
Pyrrhic victory
June 14, 2002
UK upholds India's stand
June 13, 2002
This is the right choice
June 12, 2002
Getting tough with separatists
June 11, 2002
Major gains for India
June 10, 2002
How sound is Indian edifice of secularism after Gujarat?
June 9, 2002
Torture diplomacy
June 8, 2002
All over joint patrolling
June 7, 2002
Almaty Declaration
June 6, 2002
Costlier petrol, diesel
June 5, 2002
Why this exodus?
June 4, 2002