AGRICULTURE
EDUCATION
HEALTH
SCIENCE
CAREER GUIDE
SPORTS
HER WORLD
TRIBUNE CLASSIFIEDS
HOROSCOPE


World page: PM lays stone for new embassy

In video (28k, 56k)

Prime Minister A.B. Vajpayee goes round the forbidden city on a battery-operated cart driven by a security officer in Beijing on Tuesday.
— PTI photo Subhash Malhotra.
China: Sikkim issue can't be resolved overnight
Beijing, June 24
China today clarified that Sikkim was a question left over from history and cannot be resolved "overnight''. The clarification came in the wake of media reports that China had implicitly recognised Sikkim as a part of India by agreeing to start trade between the two countries from Nathu La Pass.
Pak army terrorises farmers
New Delhi, June 24
The overbearing attitude of the extremely powerful Pakistani Army has created serious friction between the Army and the farmers in Okara (Punjab), according to a latest classified report received here through the diplomatic channels.
In Health Tribune today
THE TRIBUNE MAGAZINES
On alternate Mondays

On Sundays
On Saturdays
IN PASSING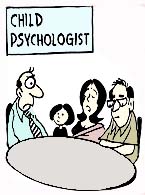 She does not read Harry Potter. Hope she is normal?
by Sandeep Joshi
Begin talks on air links: India

World page: Pak people want friendship: Indian MPs

Edit page: Kashmir requires cooling off

No sale of F-16s to Pak: Bush
Washington, June 24
The President of the USA, Mr George W. Bush, today ruled out any immediate sale of F-16 fighter jets to Pakistan, making it clear that it will not be part of a $ 3 billion package announced for Islamabad.
Rail tunnel mishap toll 51
Kankavli (Dist Sindhudurg), June 24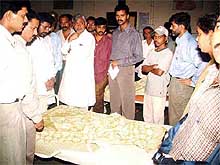 Massive Rescue and salvage operations were underway in pouring rain today between Vaibhavwadi and Rajapur stations, where the Karwar-Mumbai holiday special derailed due to landslide on Sunday night, even as toll in the rail disaster rose to 51.
Railway Minister Nitish Kumar enquires about the injured passengers of the ill-fated Karwar-Mumbai Holiday Special, at a hospital in Kankavali on Monday. — PTI photo

4 killed, 40 hurt in bus mishap
Tanda (Hoshiarpur), June 24
Four persons died on the spot while 40 were injured when an ill-fated New Delhi-bound bus of the Delhi Transport Corporation rammed into a stationary truck near Khakhan village on the Jalandhar-Pathankot national highway in the wee hours today.
TN Magistrate suspended in molestation case


Punjab +2 classes to stay in colleges
Chandigarh, June 24
In a complete volte-face to a major decision communicated last week, the Punjab Government has decided to continues with plus-two classes in colleges at least in the forthcoming academic session. A few days back, a government communication had spelt out clearly that no college in the state would be allowed to admit students in the plus-one class.
India, China sign accord
June 24, 2003
PM's China visit to improve ties
June 23, 2003
Muslim board to seek Kalyan's examination
June 22, 2003
Muslim board receives Kanchi seer's proposal
June 21, 2003
BJP for LS poll on schedule
June 20, 2003
India blocks Pakistan's entry into ARF
June 19, 2003
Advani debunks Pak claim on terrorism
June 18, 2003
Musharraf backtracks on Kargil, talks peace
June 17, 2003

PM for consensus on sending troops to Iraq
June 16, 2003

Pak intent non-peaceful: MEA
June 15, 2003