PUNJAB
HARYANA
JAMMU & KASHMIR
HIMACHAL
REGIONAL BRIEFS
NATION
OPINIONS
MAILBAG
BUSINESS
SPORTS
WORLD
Monday, August 23, 2004, Chandigarh, India
Updated at 3:00 am (IST)

24 ministers 'resign' in Madhya Pradesh
Bhopal, August 22
Ahead of tomorrow's crucial BJP Parliamentary Board meeting to decide the fate of Madhya Pradesh Chief Minister Uma Bharti, 24 ministers today resigned as a mark of solidarity with her.


Karnataka sends police team

Warrant against minister

Nation page: BJP parliamentary board meeting on Uma's resignation advanced

Cong ups the ante for Bharti's ouster

Editorial: The Uma taint


CAST YOUR VOTE
Should Uma Bharti have offered to resign?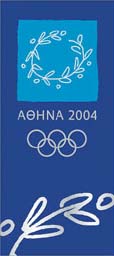 EDUCATION
JOBS & CAREERS
HEALTH & FITNESS
FORUM
SCIENCE & TECHNOLOGY
SPORTS
MISCELLANY
TRIBUNE CLASSIFIEDS
BRIDES WANTED
GROOMS WANTED
OTHERS
HOW TO PLACE ADVTS

Saras takes 25-minute 'inaugural flight'
Bangalore, August 22
The second prototype of the Saras 14-seater multi-role light transport aircraft developed by the National Aerospace Laboratories along with Hindustan Aeronautics Limited will fly in about one year, and the certification process, which will require about 500 hours of flying, is targeted to be completed in 24 to 30 months, NAL consultant T.S. Prahlad said here today.
In video (28k, 56k)
Chief pilot of Saras Sqn Ldr K.K. Venugopal is lifted by his crew members after a successful flight of India's first indigenous civil aircraft designed and developed by the National Aerospace Laboratories (NAL) in Bangalore on Sunday. — PTI photo

Upgraded Jaguars flown successfully
New Delhi, August 22
Two of the upgraded prototypes of the country's frontline fighter aircrafts, Jaguars have been flown successfully after the changes were carried out at Hindustan Aeronautics Limited, Bangalore.


Transporters' stir: ESMA invoked in Delhi, Gujarat
New Delhi, August 22
The nationwide indefinite strike of truck operators entered the second day today due to the deadlock in talks between the Finance Ministry and truck operators' associations.


In video (28k, 56k)


Chandigarh page: Truckers' stir: common man feels the pinch

ILLEGAL CREMATIONS
THE TRIBUNE MAGAZINES
On Sundays

On Saturdays

AICC meet affirms Sonia's supremacy
New Delhi, August 22
Saturday's day-long AICC conclave, the first after the Congress formed the government at the Centre after eight years, merely reaffirmed what has been known all along : Congress president Sonia Gandhi is 'numero uno' and that the Nehru-Gandhi dynasty's hold on the party remains unshaken.


Editorial: Congress parivar


Greene finishes third in 100m
ATHENS: Justin Gatlin of the USA won the 100m in 9.85 seconds at the Olympics on Sunday. Francis Obikwelu of Portugal was second in 9.86 while American Maurice Greene was third in 9.87. — Reuters

US sprinter Justin Gatlin exults after winning the men's 100m final. — Reuters

Thakur recovering, says IOA
Three convicts escape from Ferozepore jail
Ferozepore, August 22
Three inmates of the local Central Jail — two sentenced for life for murder and one undergoing a 10-year RI for smuggling narcotics — escaped in the wee hours today.


Coalitions inevitable, admits AICC
August 22, 2004
BJP in a spot over Uma Bharti
August 21, 2004
Rise in terror influx
August 20, 2004
Petrol, diesel prices may fall
August 19, 2004
Reopen riot cases, SC tells Gujarat
August 18, 2004
Tainted ministers' issue rocks Parliament
August 17, 2004
Manmohan moots code of conduct for parties
August 16, 2004
President for overhaul of education system
August 15, 2004
Himachal cloudburst leaves two dead
August 14, 2004
Deluge anytime!
August 13, 2004