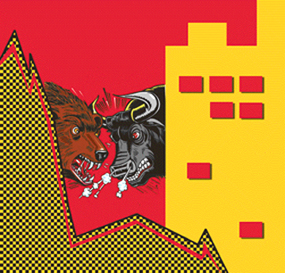 Security amidst volatility
Investing in realty is a safer option than buying shares, opines R. Suryamurthy
As the BSE Sensex performed 'samba dance' to the tune of the 'bear' and the 'bull' pressure, many questions were raised as to what are the safe and less volatile investment options. Questions were also asked whether the real estate market, which has witnessed a quantum jump in the past couple of years, would undergo some kind of correction. The prices of residential, retail and commercial, even in smaller cities across the country have witnessed exponential growth in recent months.



Realty funds norms soon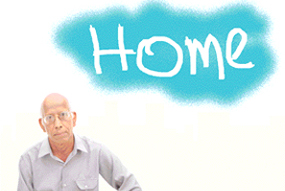 Cartels gain at buyer's cost
With property giving much higher returns, those with money to spare are joining hands to form consortiums, says Ruchika M. Khanna
The most basic of human necessities — housing — is no longer available for the common man. Blame it on the unrealistic boom in real estate market, or the inability of the government to intervene with the market forces, very few persons can now afford to own their dream house.


Global Realty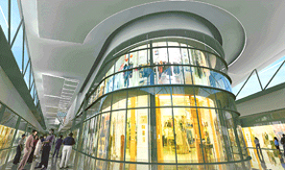 An artist impression of The Maponya Mall in Soweto, the first of its kind to be opened next year. South Africa's famous Soweto township is undergoing an economic metamorphosis as more and more blacks join the middle class, creating a demand for top quality consumer goods. Construction started two months ago on the shopping centre, which will open its doors to the public next year. — AFP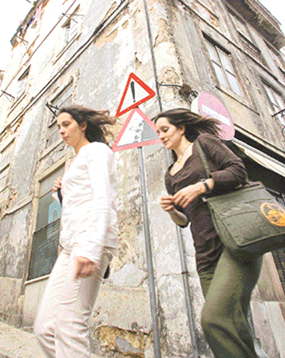 Women turn a corner of an abandoned building with traffic signs of falling rocks in Lisbon's downtown. Proposals to revive Portugal's city centres sparked a row after the government suggested forcing landlords to sell properties to tenants if they were not repaired. Portugal has struggled for years to reverse abandonment and decay of thousands of old houses, often grandiose buildings in city centres, that is seen as an embarrassment for its tourism industry and undermining the wider property market.
— Reuters
Clamouring for waste
Pact and notification benefits two major players while smaller consumers wait for their share of fly-ash, reports Kiran Deep from Ropar
The demand for the fly-ash waste released from the 1,260-MW capacity Guru Gobind Singh Super Thermal plant (GGSSTP), Ropar, is on the rise for the first time due to its use in cement plants already set up in the region and those coming up in Himachal Pradesh.
Prohibited zone?
What's that!
Land mafia in Gurgaon has not even spared the ammunition depot's vicinity, says Ravi S.Singh
Land mafia and those who are allegedly linked to a few political leaders have erected thousands of structures in the prohibited zone of 900 metre around the outer walls of the ammunition depot.
Demolition drive against unauthorised colonies
Sunit Dhawan
In the recent years, some private real estate developers and colonisers have adopted the practice of buying agricultural land on the outskirts of Hisar and sell it in small chunks in the form of residential plots. They mostly form housing societies to hoodwink the government.
Property exhibition abroad
The Confederation of Real Estate Developers' Association of India (CREDAI) will organise "Property 2006" exhibitions at London and Dubai in association with the Maharashtra Chamber of Housing Industry (MCHI).
Bricks go grey
Peeyush Agnihotri
Some people hit adversities right across the face. It is because of just a handful of such entrepreneurs that the definition of a few products undergoes a phenomenal metamorphosis.
Useful fly-ash
Top experts are of the opinion that fly-ash can be used at many places to conserve natural resources. "Post World War II, during the reconstruction phase, fly-ash blocks were used effectively as building material in the USA ," says M.S. Jaggi, Additional Director (Env), Punjab State Council for Science and Technology, Chandigarh.
House on top
Penthouses become the latest fad, finds out Pradeep Sharma
The apartments with the state-of-the-art facilities are a passé. Penthouse, the byword for luxurious living, is the new rage in Zirakpur, the fastest growing township of Punjab.

Penthouse project in Ludhiana
Shveta Pathak
Furnished flats, a concept that Ludhiana has been alien to so far, would soon be a reality with Deepak Builders taking up development of a luxury housing project here. To be named Crosswinds, the project involves 93 furnished flats and six penthouses in a society spread over 1.5 acres to be located opposite the Lodhi Club here.
Green house
Decorate outside the boundary wall
Ground-cover plants have changed the concept of horticultural landscaping, writes Satish Narula
The most difficult part of the home garden to plan and decorate is the outside-the-house garden.

One can decorate outside-the-house garden by the use of ground-cover plants or stones and pebbles leaving at least three feet clearance on the berm from the road as passage for the pavement users.

Confusion on Park Street
Dealers' versions vary on number and dimensions of shops sold in Sonepat, finds out Vishal Joshi
Owing to different versions over the exact number and total shops sold at an upcoming private shopping plaza at Sonepat, buyers are confused.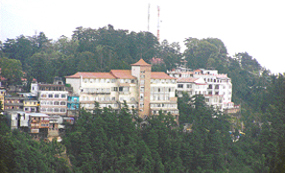 Land prices jump in McLeodganj
Enough scope for quality hotels to come up in Dharamkot and Bhagsu, says Vibhor Mohan
McLeodganj and adjoining areas of Bhagsu, Naddi and Dharampur offer massive potential for prospective hotel and restaurant owners to tap the perennial flow of tourists to the area.
Official decree has brought the growth of hotels in the heart of McLeodganj to a halt.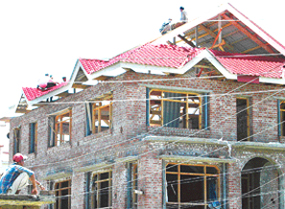 Lopsided growth in Valley
Colonies mushroom around Srinagar, points out Ehsan Fazili
With the growing trend of migration of educated class from rural areas, lacking basic civic amenities especially good education and health care, there has been an enormous growth of residential colonies in Srinagar, summer capital of Jammu and Kashmir.
As a result of migration due to security scenario in rural areas across Kashmir, over 10,000 residential houses have come up in different colonies across the municipal limits of the city. — Photo by writer


Estate talk
Motia Group looks towards Baddi
Pradeep Sharma
Motia Group, the developers of the mega housing project Royal Estate at Zirakpur on the Chandigarh-Ambala highway, will soon come up with the state-of-the-art designer apartments in Sector 20, Panchkula.
TAX tips
Urban agricultural land is a capital asset
By S.C. Vasudeva
Q. I am a retired government servant and a senior citizen. Recently, I sold some of my ancestral agricultural land for Rs 15 lakh. Would there be any tax liability on this amount. If yes, then of how much?
Calculate gains

Selling off booth

Section 80C

Renovation
Buzz on Bourses
Govt plans textile parks
New Delhi: The government is planning to set up 25 integrated textile parks with an aim to enhance the competitiveness of the textile industry.
SAAG RR Infra to raise Rs 45 cr

Arcil declares dividend

Ahluwalia Contracts

Prajay invests Rs 225 cr

Hoogly Group's plan

South hotels bag projects