COLUMNS



THIS ABOVE ALL

TELEVISTA

GOOD MOTORING

AUDIO SCAN

MUSIC ZONE

FASHION

WEBSIDE HUMOUR

FOR CHILDREN



CROSSWORD

RHYME TIME

ROOTS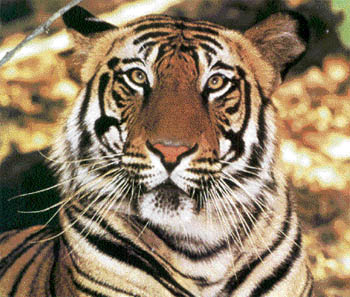 It is official. There are only 1,411 tigers and their numbers are falling. With the threatened species fighting a losing battle against ruthless poaching and shrinking forests, conservationists are demanding that an emergency be declared to save the national animal, reports Vibha Sharma
This month the Centre released what has been termed as the most comprehensive, scientific and accurate report on the status of tigers in India. This, perhaps, is the only redeeming feature of the much-awaited report titled "Status of Tigers, Co-predators and Prey in India" that otherwise spelled doom and confirmed the worst fears of tiger conservationists.
Chill warms up hosiery hub
The prolonged winter has given a boost to the troubled hosiery industry in Ludhiana,
reports Shveta Pathak
Vijay Ghai, owner of Priknit Retails, is busier than he was last year. As he supervises the ongoing work at his factory near the Jalandhar bypass in Ludhiana, he said the "unexpected activity" has brought joy to all concerned, right from himself to his office staff and factory workers.