For A Living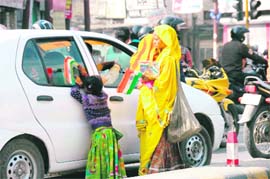 A woman, along with her daughter, sells national flags at Darshan Lal Chowk in Dehradun on the eve of Republic Day. Tribune photo : Vinod Pundir
Ghalib's affair with Mussoorie whisky
'Laa pila de saakiya, paimana paimane ke baad'…Mirza Asadulla Ghalib said these famous lines in 'high spirits'. The great poet was indeed very fond of fine liquor.
India needs to invest in health care, says expert
Dehradun, January 25
Dr Viveka Kumar, MD, DM, Max Heart and Vascular said that India lacks uniform health care facilities and needs to ensure that enough investment is made in this direction, as the number of cases related to heart diseases are rising in the country.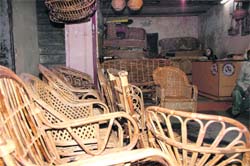 The magic of cane
Dehradun, January 25
Cane for its versatility and lightweight not only makes it apt for outdoor purpose but is also in great demand for indoor decoration. Cane furniture for its unique style and durability is doing a good business in the city. There are some old famous shops that offer cane furniture at the most economical range.
Cane furniture on display at a shop in Dehradun. A Tribune photograph
Rise in hospital deliveries
Dehradun, January 25
Cases of institutionalised delivery cases have seen a marked improvement in the last couple of years.