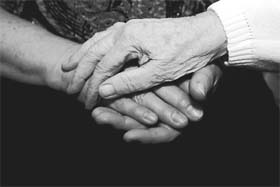 BY setting up the Jansankhya Sthirata Kosh (the Population Stabilisation Fund) in India, the Ministry of Health has recognised the need to stabilize the country's population. There are many reasons, both historical and current, which explain why India's population has been growing so fast, especially in many backward states where the total fertility rate i.e., the total number of children a woman has during her lifetime, is still much higher than the population replacement rate. It has been accepted by experts that higher fertility is 'wanted' by parents because they feel some children may die.
Parents are afraid that one child may not survive up to their old age or may not care for them in later years. Hence, the decision to have more children comes from a desire to find safety in numbers.
An understanding of this issue is important because in this understanding also lies the solution to population stabilisation. Once we know that people have a large number of children because they suffer from old age insecurity then we can find ways to help them overcome this insecurity and convince them that they need not have more children because their old age has already been secured.
I suggest an idea of population stabilisation that will (1) address the problems of financial insecurity in old age (2) lead to a more stable and manageable population and (3) be economical to the nation on an opportunity-cost principle.
It has been estimated that with inflation it costs about Rs. 10 lakh to take a child from birth to the age of 20 in a lower middle class family. This cost may be borne by parents, the government and by society at large, but it is a real cost to the nation and represents the expenditure that must be made on every new born child. However, the same amount can also be used in other ways – for instance, strengthening our education, health and other social infrastructure. Hence, it represents an opportunity cost for the country as a whole.
From the above estimate, it is clear that three children in a family represent an expenditure of Rs. 30 lakh for the country. On the other hand, we could spend Rs. 1 lakh after the first/second child was born in the form of an investment to be made in the name of parents agreeing to accept some form of sterilization. This would save Rs 20/10 lakh expenditure on the two/one unborn children respectively or average of Rs.15 lakh.
This investment of Rs. 1 lakh with the NPS or other reputed financial institution can reasonably be expected to grow to over 10 lakh in 20 years. At the end of the 20 years the financial institutions would use this amount to pay an interest to the parents. One can reasonably expect them to get more than Rs. 1 lakh year for the rest of their life. After the younger/surviving spouse turns 60, the scheme may permit access to the capital as well.
The merit of this scheme is that the annual payment to the parents would be made irrespective of whether those children lived or died during those 20 years and represents a far more reliable form of old age security than having many children.
As more and more people accept this security cover in the states where they are still having three children on an average, we would stabilise the population by preventing one or more additional births in each such family. One offshoot of this arrangement will also be that the families themselves will be able to provide a much better growing-up environment for up to two children, and if, God forbid, those children should not survive, then the parents would still have the security cover which starts after 20 years, just when they begin to face old age insecurity.
The Jansankhya Sthirata Kosh has done useful research in suggesting innovative schemes for population stabilisation. One of the suggestions is to provide some sort of deposit to benefit couples who opt for sterilization after one or two children. So it is clear that our suggestion for population stabilisation is in keeping with the innovative schemes of the Jansankhya Sthirata Kosh.
The point that we wish to emphasise here is the quantum of that deposit. We recommend that the government should make a deposit in the name of the parents (jointly or survivor) when the couple opts for sterilisation.
To begin with, the government can provide this incentive for a target of one lakh BPL couples every year for each of these four states. This translates into an outlay of Rs 1,000 crore per state per annum or Rs 4,000 crore per annum for all the four states.
What is most important in this context is to understand that this expenditure will save the nation far more in terms of the unspent amount for children not born. A rough estimate will tell us that if the total fertility rate is three and we are successful in sterilizing 1 lakh couples after the first/second child is borne then the nation would save Rs. 20/10 lakh per couple respectively i.e.10 lakh being the savings per child or average Rs.15 lakh per couple.
In other words, the nation as a whole in these four states will save Rs. 60,000 crore over the next 20 years or Rs. 3,000 crore every year. We would stress that while this Rs 60,000 crore may look like a hypothetical figure to be spent in future years, but it would get spent no doubt. It would get spent in the form of an increased outlay for children's immunisation, for their drinking water, sanitation, doctors, nurses, midwives, hospitals, medicines, schools, teachers, books, transport and all these expenses that can go towards providing a quality life to a child.
For example, the Jansankhya Sthirata Kosh has concluded that the Right to Education entails (1) 13.3 lakh new teachers (2) 33,405 pucca schools (3) upgradation of 27000 kutcha schools (4) 7 lakh girl toilets and (5) drinking water facility in 3.4 lakh schools
The estimated expenses for the Right to Education is Rs. 38,000 crore for UP and Rs. 26,000 crore for Bihar for the next five years. Similarly, the National Advisory Council is even now deliberating over Rs. 91,000 crore a year subsidy on food for people living in urban slums and rural BPL households.
This list can go on to include expenses that we will be required to make in sectors like health, education, housing, transport and sanitation. In addition to the quantifiable expenses, there are intangible ones like civic unrest, fights over land, jobs and increased crime in general. Compared to all these costs, providing an old age security cover will work out to be more economical and effective.
I also recognise other important interventions in this sphere. In my constituency of Kurukshetra I have been advocating at least high school education for girls, marriage at the legal age of minimum 18 for girls and 21 for men, and 3-4 years of gap between children. These are all important measures which we must continue to work for. However, in this essay I have tried to bring out the need for an old age security cover.
In this context, if we make a bold attempt to make real deposits which would be valuable to parents after 20 years, we would have made a strong headway in stabilising the population of the country.
The writer is a member of Parliament