Counselling-testing van launched
Tribune News Service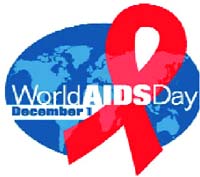 Dehradun, December 1
Committed to the theme of 'universal access and human rights', the Uttarakhand AIDS Control Society (USACS) launched an Integrated Counselling and Testing Centre (ICTC) van today.
"The van equipped with counselling and testing facility will be able to increase the reach of diagnosis and treatment facilities to the affected," said Dr Uma Kant Panwar at a function held today to mark World AIDS Day.
He said detection, treatment and counselling continued to be the corner stone of the AIDS programme in the state. "We have established an Anti-Retroviral Treatment (ART) Centre in Haldwani which is proving to be a boon for patients," said Dr Panwar.
Director-General, Health, HC Bhatt said the AIDS virus could be controlled through awareness and prompt treatment. To bolster voluntary blood donation efforts in the state, besides launching a blood transport van, the Uttarakhand Health Department today instituted awards for higher learning institutions making yearly blood donations.
Dr Meenakshi Uniyal, Joint Director, Information in Education and Communication (IEC) and Blood Safety, said institutions of higher learning undertaking blood donations and contributing 1,000 units of blood yearly would be given a cash prize of Rs 1 lakh along with a commendation certificate and a shield.
"Those contributing 500 units of blood annually will be given a cash prize of Rs 50,000 and less than 500 units will be given a cash prize of Rs 25,000. The cash prize will go towards the welfare of students," said Dr Uniyal.
She said regular donations act as a protective shield against HIV/AIDS as prior to undertaking blood donation, tests for AIDS were also performed.
A blood donation camp was also held at the Doon Hospital Blood Bank in which girl students from GRD Academy donated blood.
The Agnes Kunze Society, under its Hope project, held an awareness rally at the Madrasi Colony and rest camp. The rallyists carrying placards marched in unison calling for ending discrimination against AIDS patients. The rally ended at the Parade Ground.
A cultural programme to spread awareness about AIDS was also held in which troupes performed different folk dances to educate the masses. A scene from the Raj Yatra, performed expertly by schoolchildren of the Hope organisation, was appreciated by one and all.
Later, schoolchildren gave vent to their creativity by participating in a painting competition.